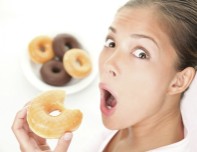 This week I had the pleasure of meeting Barcelona-based nutritionist Adriana Duelo. She has kindly allowed me to re-blog an article that was originally part of her nutritional thesis. Adriana's research is regularly submitted to the prestigious SPANISH SOCIETY OF DAO DEFICIENCY (of which she is also a member). Something that quickly caught my eye on Adriana's website was a breakdown of histamine content in some popular foods. The charts and the text below were translated from the spanish on her site (using Google Translate). Adriana herself speaks perfect English and will be sharing a few more interesting articles for release through my site in the coming weeks.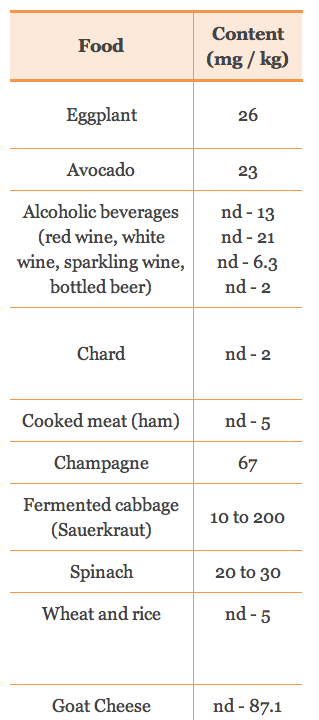 Were you as surprised as I by some of these results? I was excited to see chocolate scoring so low – but we already know that cacao is more of a histamine liberator rather than being high in it. Alcohol, though not too high histamine, has the very unfortunate effect of blocking DAO (diamine oxidase) production. I don't feel that bad when I drink (as long as I stick to tequila, rum or gin), but feel horrible for days afterwards when things I usually tolerate suddenly start bothering me.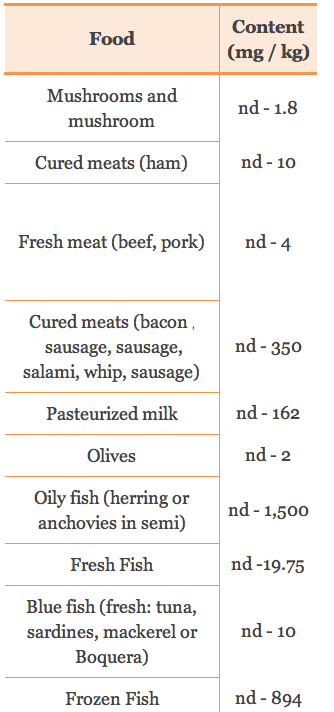 Milk certainly shocked me, though it's not relevant to me as I don't indulge in dairy. My home made (raw) chocolate bars are pure cacao and almond butter. Before you rush out and indulge in all the things you've thought were off the menu – please read the text below from Adriana's site where she points out that not only is there some dispute about the histamine content of foods, but also at what concentration (mg per kilo) to avoid them.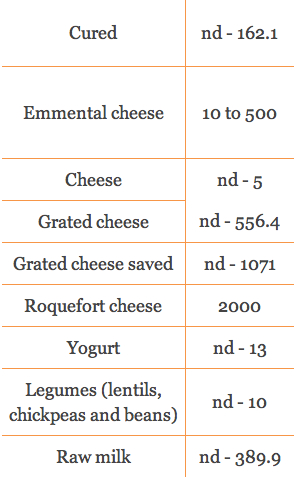 I personally don't think people should be too strict. I'm only as strict as I have to be and most of the time chemicals bother me more than foods. I understand that histamine is necessary for almost all bodily functions, but that doesn't give me permission to pig out on pizza and sausage. I'm much more likely to be found adding tomatoes to my salads and pineapple to a smoothie.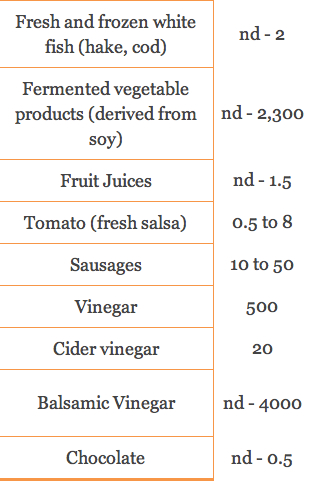 Continued from Adriana Duelo's site….
FOODS RICH IN HISTAMINE
The lack of enzymatic activity of Diamino oxidase (DAO) can cause different symptoms in our body that is manifested by several signs, as shown in an article published last month in this blog: " Deficit of enzyme DAO . "
First, is diagnosed when there is a lack of DAO activity with a blood test, the nutritionist can rate portal as a diet low in histamine and other amines . (These other amines also be taken into account, but I'll leave for another article).
This pattern is essential to prevent the onset of symptoms (one of the main, the migraine ), so you need to degrade histamine enzyme DAO, and but we have enough accumulated histamine can produce symptoms mentioned.
From this diet, while nutritionist decide if, moreover, the supplies necessary for a DAO enzyme dietary supplement to help absorb the low histamine foods that we ingest.
There is disagreement over the criteria to be followed for the consideration of whether or not a food rich in histamine. Some authors suggest avoiding those foods from the diet that have concentrations above 20 mg / kg, while others are much more demanding and consider foods with low amounts of histamine which contain less than 1 mg / kg. ' What is clear is that the dose symptomatological is much lower in patients with CAD deficit in sporadic histamine poisoning: 15-20mg and 150mg respectively. This demonstrates clearly important in a diet low in rate portal histamine deficit in patients with CAD.