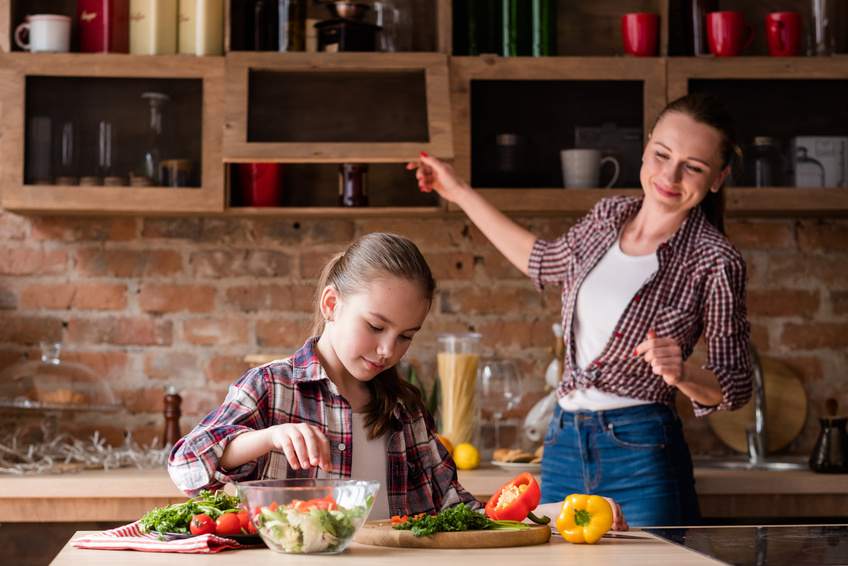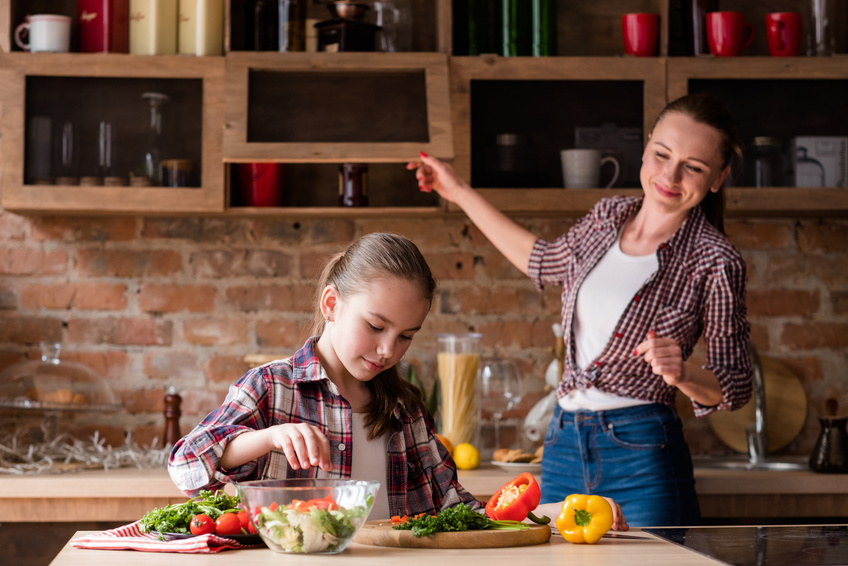 It's one thing for us histamine warriors to overcome barriers and make the decision to pursue healthy eating. Our symptoms of histamine intolerance definitely keep us motivated. However, getting the family on board can be another challenge entirely. Children, in particular, may resist healthy changes — but a healthy diet doesn't have to consist of plain lentils and raw broccoli. Need some ideas for selling your family on healthy eating? I've gotcha covered…
HEALTHIFY OLD FAVORITES
When you're trying to switch your family over to healthier options, sometimes it's best to start with what they already know and just tweak it a bit. For instance, if rice is a staple in your family's favourite meals, try just switching to cauliflower rice with the same or similar seasonings. If pasta dishes are their thing, try zucchini noodles. There's a healthy substitute for almost any favourite out there. Used to lots of baked goods? No problem — you just need to switch out a few ingredients. I've got a blueberry muffin recipe that the whole family will love. And here's a recipe for gluten-free paleo pancakes with coconut cream. Need ideas for your regular pasta dinner? Try some Creamy Artichoke & Zucchini Pasta or Zucchini Pasta with Creamy Vegan Sauce.
You can even just start with one healthier meal per day or one new healthy recipe per day. Get feedback from the fam, and the ones that get high ratings can get added to the recipe file. There are endless possibilities out there on the net, and paleo type cookbooks are often a good place to begin. I even have a few recipe books to choose from to get you started.
COOK TOGETHER
This is a great way to get kids on board. Bring them into the kitchen, put an oversized apron on them, and teach them about food. Somehow, when you're personally invested in the meal prep you're more likely to be interested in the final product. This goes for all ages, too, so get your man (or woman) in the kitchen and put them to work. In an age of so much technology, this is a great time to put down the phones and tablets and have fun together in the kitchen. You have to cook and eat anyway, right? You might as well make it an opportunity to spend time with those you love.
START A GARDEN (EVEN A PLANTER)
Healthy cooking becomes even more fun when you are eating foods you grew yourself. You don't have to jump into an acre-sized garden. You can start by just growing some fresh herbs in pots on your patio or balcony. Maybe you start with just basil, rosemary, and parsley (all great for histamine intolerance). From there, add a planter or two, or a raised bed with fresh greens. It's not an all or nothing deal — start small and literally GROW from there. This is also a great way to teach kids where food comes from, and maybe give them the added responsibility of watering the plants.
ADD COLOUR & TEXTURE — COOKING'S AN ART
It's called the Culinary Arts for a reason — It's a time to be creative and try different combinations of colours, flavors, and textures, just like anything in the creative arts. Fresh produce makes for beautiful meals. Try richly coloured low histamine produce like kale, purple cabbage, peaches, blueberries, pomegranate, black rice, purple or orange sweet potatoes… the list goes on. You can also use different cooking tools to create different shapes and textures. You can use a spiraliser, you can use cookie cutters (for more than cookies), you can rice the cauliflower, you can make coins, sticks, cubes, whatever you can think of. Then it's time to plate the meal and arrange it beautifully. You can even take pictures on your smartphone and post them online to inspire others.
HAVE FUN AND GET STARTED
Whatever you do, have fun with healthy cooking. Don't make it a chore — it's doesn't have to be one at all. Put some fun music on when you're in the kitchen. Have your family join you in the preparation. Host some dinner parties to share with friends and neighbors — Kids will be proud to show off their new knowledge of food and cooking skills. If you're wanting to get started, but not sure where to begin, check out my Histamine Reset course. There, I give you family-friendly weekly recipes, plus wellness & supplement recommendations and stress-relief exercises. It's easy to get started. Eat, drink, and be healthy.