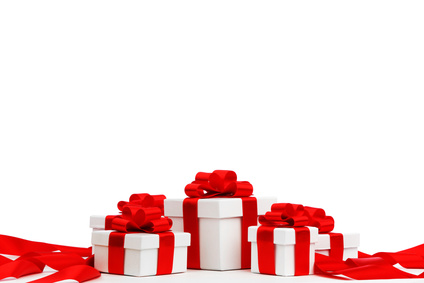 Shopping for histamine intolerance folks is never a walk in the park, so please spare a thought for your beloved who's currently scratching their head over what to buy. While most wouldn't turn up their nose up at a (non-conflict) diamond necklace, a well-thought out basket of healing essentials tells you some mental elbow grease went into the process.
With that in mind I've put together a little list you could share/sneakily leave open on your laptop with your significant other, parent, or beloved canine who has somehow sprouted opposable thumbs just in time to hit the net this Christmas.
Mother Dirt Probiotic Spray – $69 gift bundle
From the Mother Dirt website: Invisible to the naked eye, our bodies play host to trillions of microorganisms. Just like our gut relies on good bacteria and probiotics, our skin relies on good bacteria to help us be healthy as well. This elaborate ecosystem is called the skin biome.
Now why didn't I think of that? For many of us unable to tolerate probiotic supplements, an intermediate step may be addressing our skin biome (though addressing both would be great). I highly suggest reading their website for more information. The product is meant to be used instead of skin cleansing products. The theory being that the good bacteria sprayed onto your bits is going to neutralise the stuff that causes the smell (total oversimplification). I went deodorant free for a week with no problem using this product. A lot of people out there are adding this to their no-poo (no shampoo) routine. Given that I went through my years of not tolerating anything but sea salt scrubbed into my body, I'm still too excited to be able to use natural bath products and so I'm using my regular bath products in the morning and then spraying this stuff on at night now instead. I'll be writing a full post on these products in the coming days.
Fire HD 8, 8″ HD Display, Wi-Fi, 8 GB – $130+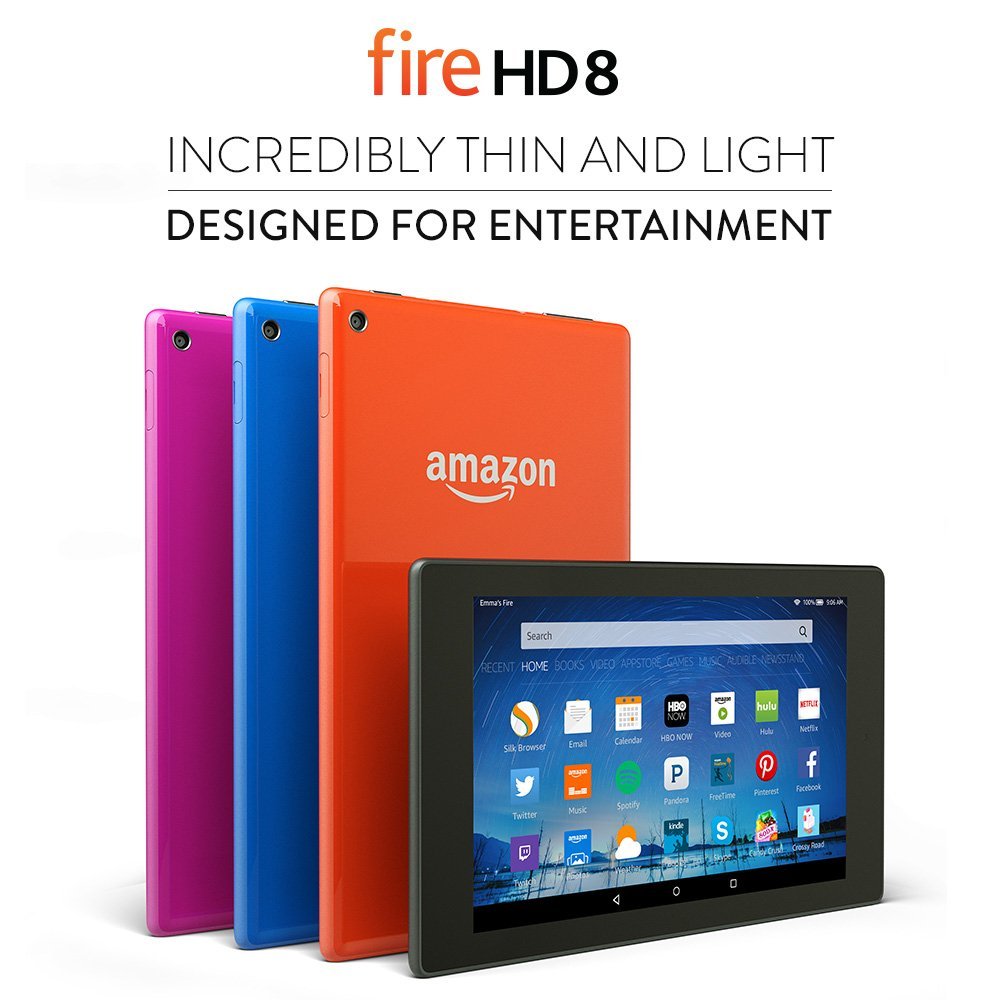 Ok so the reason this is in here is because Kindle have finally made one of these with a blue light filter. There's numerous studies out on how REM sleep lowers histamine and how histamine itself is involved in circadian rhythm regulation [1]. This makes a ton of sense to me as one of my strategies to get over reactions was to try and get some shut eye. Anything we can do to help us sleep normally may help us fight inflammation and we know nowadays that blue light devices disrupt sleep. Thankfully Amazon have added the equivalent of Flux (mac users should download this orange hued laptop filter immediately) to their new readers. I've just ordered one for myself – make sure you order the Reader's Edition. They make it really confusing to order the right one…
Pukka Herbal Teas Holy Basil or Three Ginger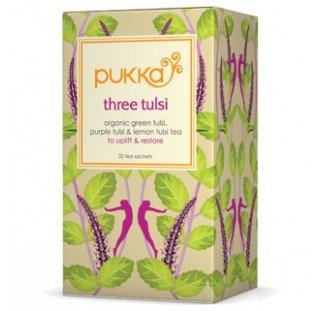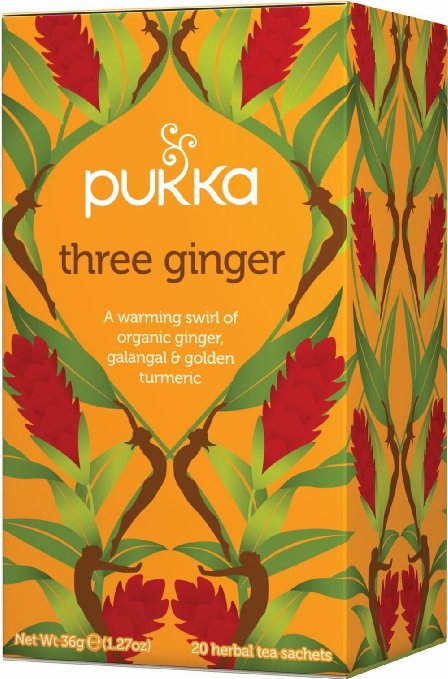 Love, love love these teas! I have these pretty much every day. Holy basil (tulsi) as you may remember is a wonder herb, acting as an antihistamine, mast cell stabiliser and more. You can read more about that here. The three gingers in their other tea also have mast cell stabilising and antihistamine properties [2].
Vitamix Standard Blender, Black (Certified Refurbished)
– $350 (about)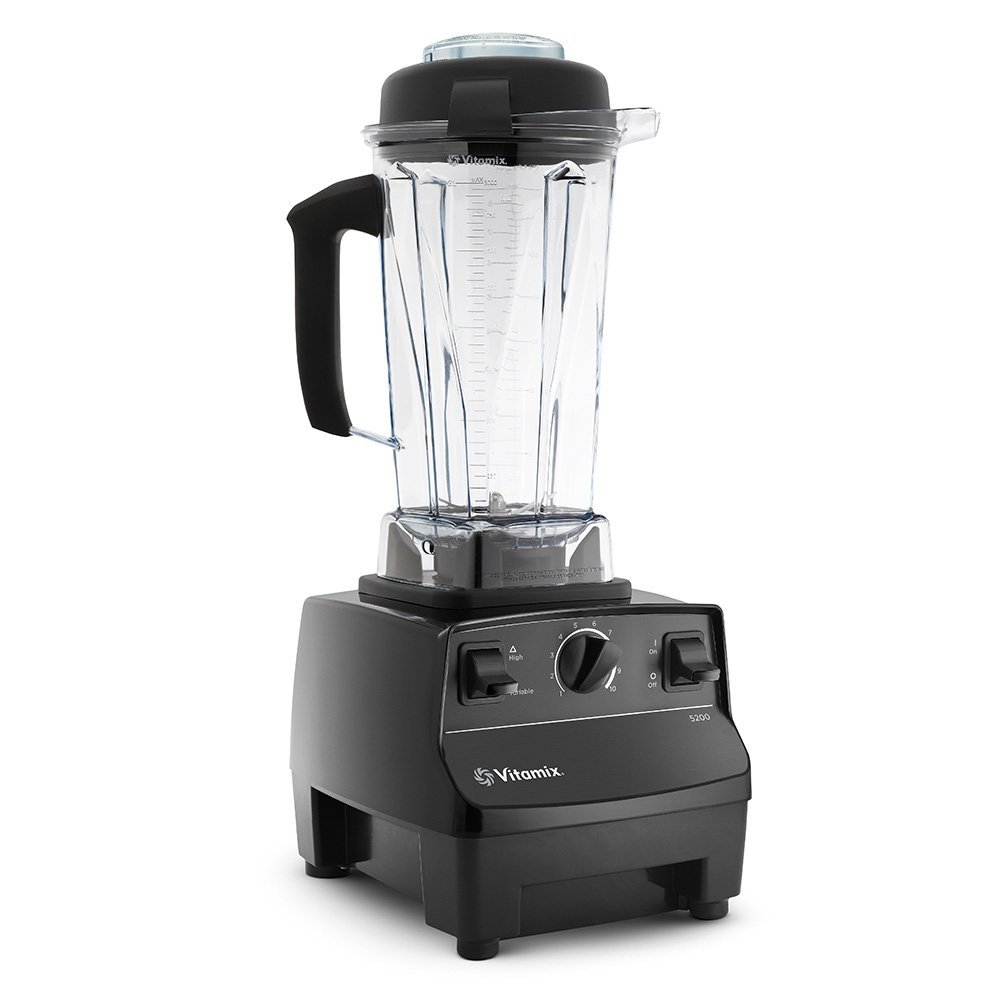 This might sound a little extreme, but when I was going through one of my toughest financial downturns to date a couple of years ago, I decided to move far, far away from London to a little village by the sea. Well, not so much decided as was forced to in order to save enough money to devote myself to this project. One of my first purchases was one of these beauties. It revolutionised my health, cooking and sanity. No blender you have ever had will really compare. You can go for a new one at $600 or get a refurb at $350 or thereabouts. If you're feeling thrifty/adventurous you can snag one for significantly less on eBay.
Hiram Green natural organic perfume – About $120 for a large bottle or less for a sampler/smaller bottle.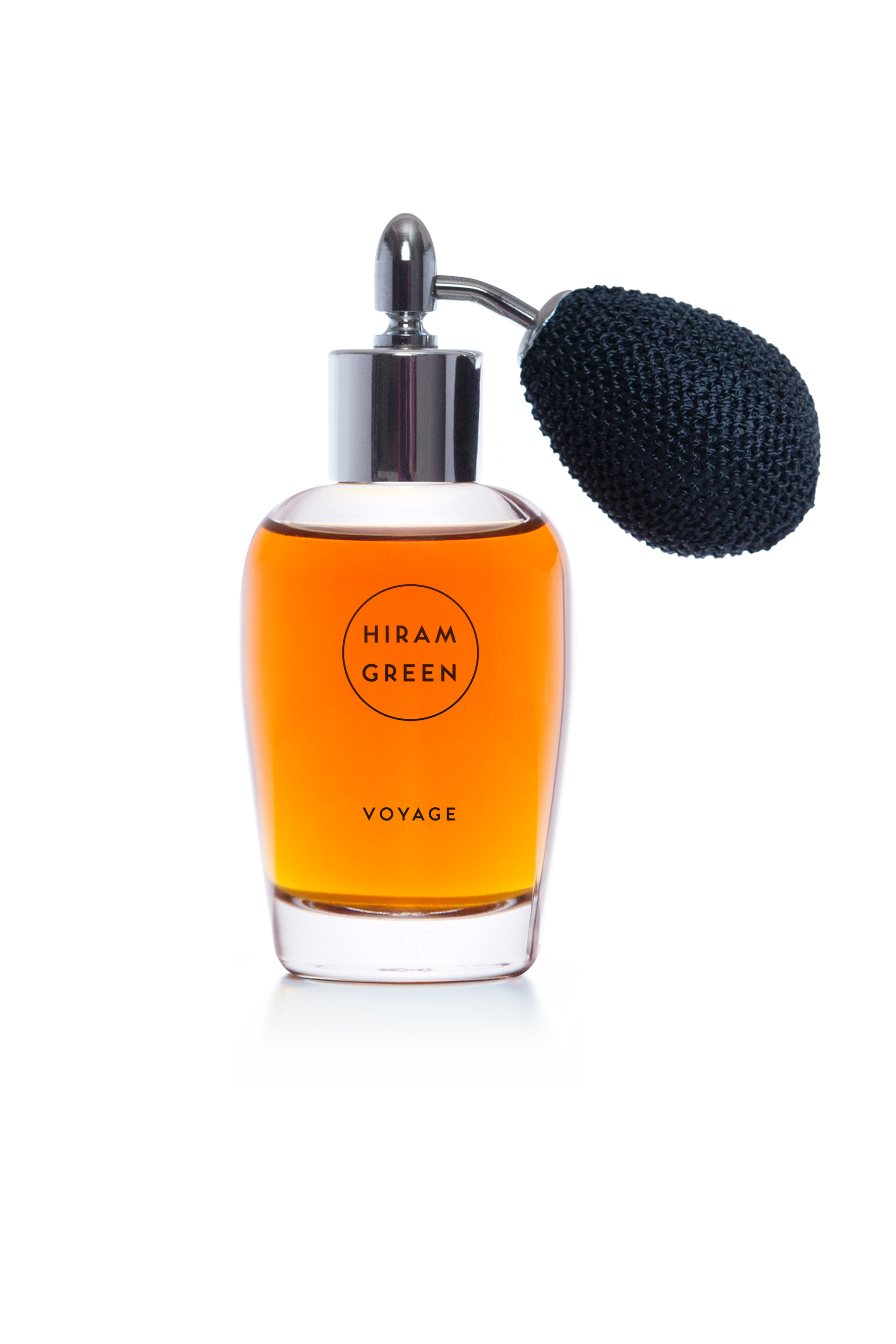 Did you know that perfume is made up of petroleum industry by-products? Might explain my horrible time with them (and yours!).
Having sampled pretty much every natural perfume on the market – some of which didn't give me a bad headache, I still couldn't bring myself to buy any. Yes, I'm fussy. I want my "perfume" to last longer than the one hour it takes for jasmine absolute essential oil to disappear without a trace and as a former avid collector of vintage perfume and bottles, I do not want to smell like a Glade plug in.
To be fair though I think most people are with me on that one.
I was so excited with the jasmine notes, lack of migraine, staying power and natural ingredients in my bottle of Hiram Green Moon Bloom that I had to interview him. You can read that here.
I wear the Jasmine scented Moon Bloom (I know, I'm a total cliche – my name is basically Jasmine) but he has a new fragrance out called Voyage that is out of this world. The great thing is that you can order samples from the stores that carry his scents, or directly from him.
Vitamix 32-ounce Dry Grains Container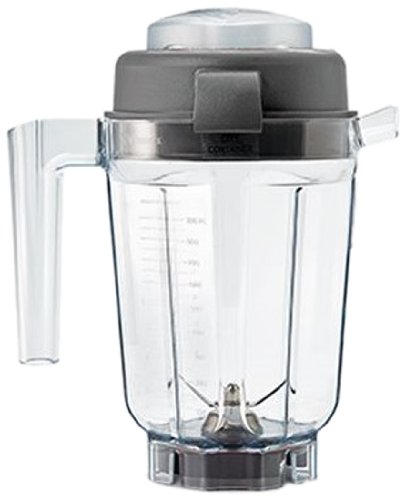 This is on my list as my birthday present to myself. This dry grain attachment is perfect for making chickpea or lentil flour from whole dry beans. You can make soooooooo many things at home (is it obvious I'm hoping to convince my honey to buy this for me?) rather than buying them.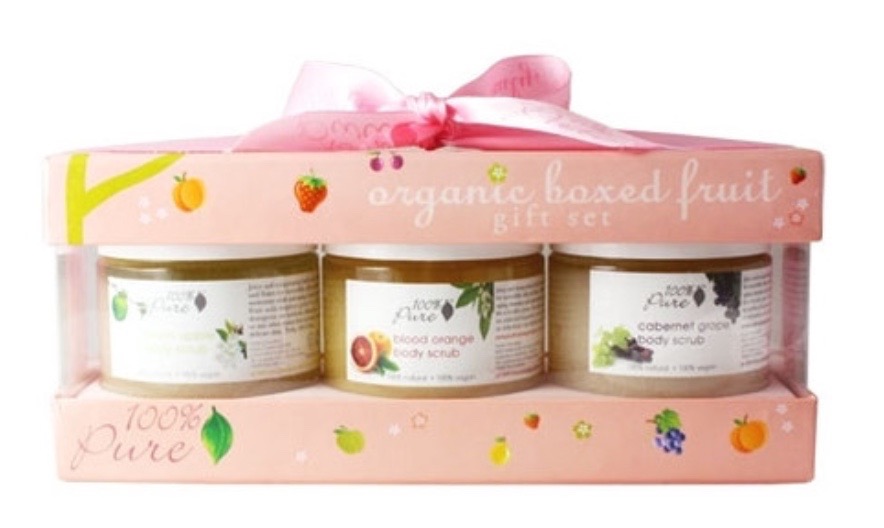 One of two of my favourite make up and beauty brands. This stuff is so pure that I don't think twice about applying it daily. They make the first shampoo I felt safe actually using on my scalp for the first time in a year (Grapefruit and Yuzu shampoo but now I prefer the Burdock and Neem). I use pretty much all their make up but the concealer and foundation. They have a ton of gift baskets at the moment as well as some pretty sweet discounts.
RMS Beauty $120 for this gift set but prices start at $25 (free shipping and other discounts available)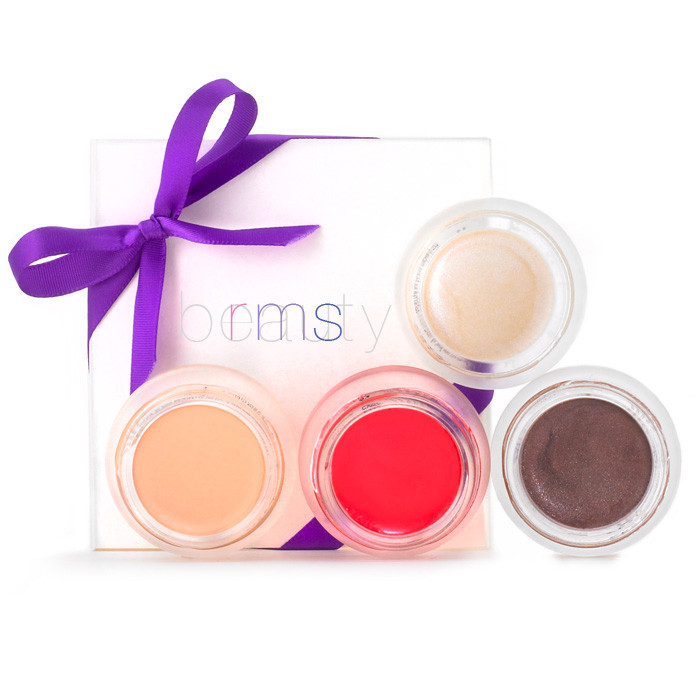 My other favourite make up brand has some amazing offers: 15% off your first order if you sign up the mailing list and this gift set (and other great stuff), plus free shipping. This set contains a concealer/foundation, lipstick/blush and eye colour. For those not familiar with the brand, Rose-Marie Swift is a make up artist suffering from multiple chemical sensitivity. She created RMS as a toxin free alternative to mainstream brands. She works with Victoria's Secret and has been Giselle Bundchen's make up artist for years. So silly but her make up made me feel more alive than I had in years.
Finally, I offer $50 gift cards and a number of people buy consultations with me. You'll find both in my online store. You'll also receive two free ebooks totalling 100 pages with any ebook purchase from now till Jan 1st. They are the Happy Holidays book: 75 pages of Christmas and Thanksgiving recipes (including desserts) and the Cocktails and Canapés book.
It's finally here! Man Food – a high nutrient antihistamine and anti-inflammatory ingredient filled book geared towards guys, women who love to work out, yoga like they mean it, or just load up on healing nutrients. Features my personal shopping list of antihistamine and anti-inflammatory foods.
The Anti-cookbook and all liquid Anti-Detox Book, don't treat any conditions, but feature a plethora of the high nutrient antihistamine and anti-inflammatory ingredients that have been instrumental in helping me feed myself on a limited diet. The Anti-cookbook features a six page list of antihistamine and anti-inflammatory foods and comes in regular and Paleo.
The Low Oxalate Cookbook features antihistamine and anti-inflammatory rich recipes.
Don't miss the Low Histamine Beauty Survival Guide for non-toxic beauty tips, the skinny on histamine releasing (mast cell degranulating) beauty ingredients, antihistamine and anti-inflammatory beauty alternatives and the top brands natural brands I've found.
Take a peek at my other low histamine and antihistamine cookbooks for more high nutrient recipes and sign up to my mailing list for freebies.