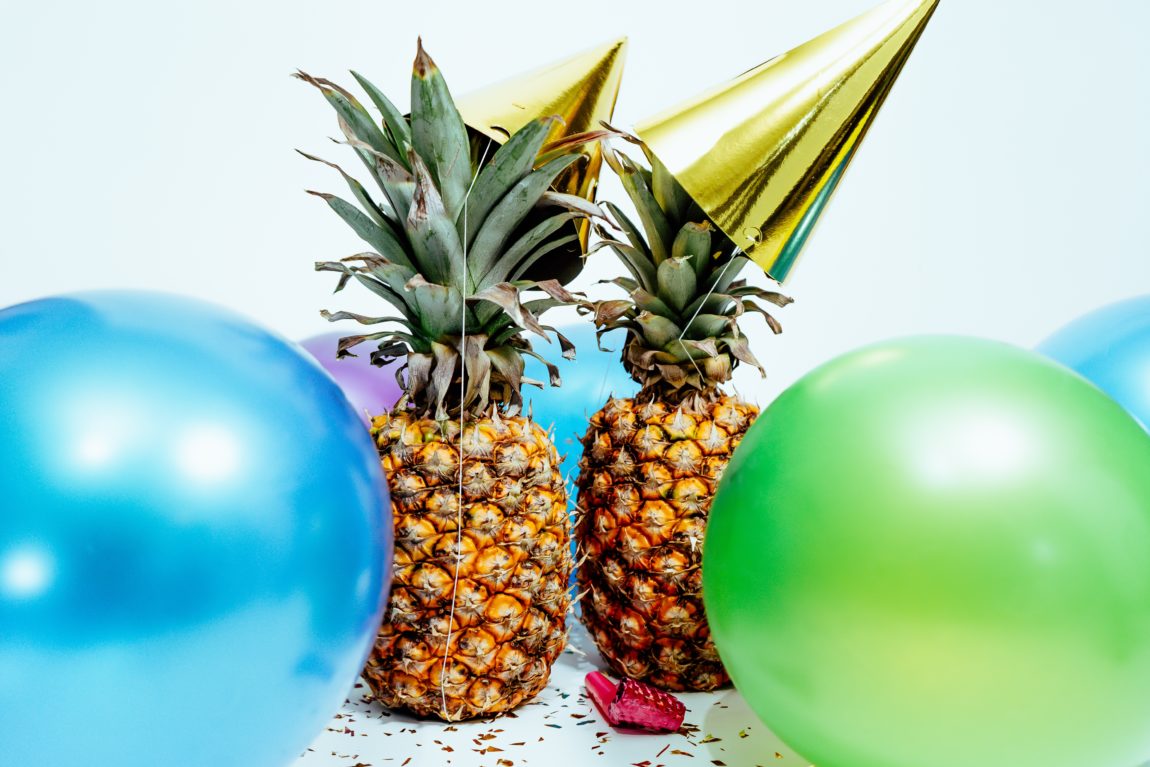 As the weather gets nicer, many of us will be traveling to visit friends and relatives, attending graduation parties, weddings, family reunions, and other events. How to we navigate the buffet or the potluck without setting off a histamine reaction, or without standing out as the "person who isn't eating"? Here are a few helpful tips for enjoying parties and events, blending in, and remaining symptom-free.
EAT BEFORE
Since you won't know for sure if there's something you can eat at the party, simply plan to eat beforehand. Have a good, anti-inflammatory, low histamine meal with plenty of healthy fat (olive oil is great), and you won't have to worry if there's only a handful of options when you get there. Having a full stomach lessens the likelihood you will compromise on your diet and provoke your body beyond what it can handle. Then if you find some raw cauliflower or pistachios, you won't overdo it on them, either.
FILL UP ON THE VEGETABLE TRAY
There's almost always a vegetable tray. The nice thing about raw vegetables, as opposed to cooked, is that you know there's nothing on them. No strange oils or seasonings to worry about. Grab some carrot sticks, red bell peppers, cucumbers slices, broccoli or cauliflower, a radish or two, and if there's olive oil on the table, drizzle some over and enjoy. If there's parsley for garnish, all the better. The olive oil and parsley will help combat histamine and lower inflammation.
You could even sneak a little pot of home made hummus in to eat them with.
ORDER A DRINK
Order a drink that looks like a vodka soda, and you'll blend right in. You can simply order seltzer or club soda and ask for a wedge of lemon or lime. No one will ever know whether it has alcohol or not, and you can socialize with drink in hand.
If you do decide to indulge, vodka and gin are low histamine alcohol options. However, keep in mind that alcohol does not exactly have an overall health-promoting effect on the body.
BBQs
This one stumped me for a while because of the leftover meats stuck to the grill. But then I realised how easy it was to bring my own food and wrap it in foil and just stick it in there. While I don't normally eat potatoes, I will make an exception at a BBQ and salmon with veggies in foil paper in the coal is mighty tasty. You can of course use any protein you like.
BRING A SNACK
Bring a snack in your bag. Some ideas include dried mangos, Japanese rice crackers, homemade apple chips or sweet potato chips, or an unsweetened plain applesauce cup with a spoon. With these, you don't have to worry about refrigeration or inconveniencing the host about storage.
BRING A DISH TO SHARE
Depending on the event, consider bringing a dish to share. Then you know you'll have something that you can eat. I used to make sure to make a beeline for the food as soon as it appeared and pretty much stand guard at my dish till I'd had my fill.
KEEP "EMERGENCY" FOOD IN THE CAR
Keep a backup of food in your car. That way, if you run out of the food you brought with you, you won't be as tempted to eat things that are going to cause you problems. Just knowing that you have "safe" food in the car outside can remove some of the anxiety around whether you'll still be hungry later on in the evening.
LOOK FOR FRUIT
Look for fruit. More often than not, celebratory smorgasbords will include some type of fruit salad. Even if you have to take the full scoop, you can later pick out the fruit that you can eat, and leave what you can't. Look for apples, blueberries, cherries, honeydew melon, watermelon, cantaloupe, peaches, mangos, and bartlett pears. Mangos and peaches even have some anti-histamine properties.
SIMPLY EXPLAIN WHY NOT EATING
If someone notices you aren't filling up your plate, or not eating at all, simply explain. Stay positive about your restrictions and try not to drag out the conversation on the topic of health. Tell about your new culinary discoveries and invite the person to try the dish you brought if that is the case. They might learn to enjoy a new healthy food or recipe.
Failing that, if I really can't be bothered to get into it, I'll just say I'm having s stomach issue and leave it to their imagination!
To start addressing the problem at its root, try my Histamine Reset Program. The planning has been done for you: a complete reset with recipes and lifestyle strategies to balance histamine levels and get your body on the path to healing.