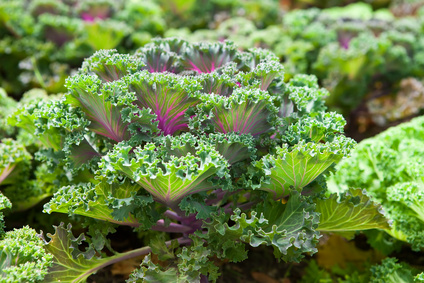 The one last major symptom that can drive me to despair is chronic inflammation "down there". Having eliminated wheat, gluten, dairy, all grains, all sugar but fruit, I'm a little stumped by what's going on. Sure I know about the mast cell Interstitial Cystitis link (as per NIH funded Dr Theoharides) [1] but given that I am no longer forced to run to the loo every 10 minutes screaming in pain as I unleash the razor blades embedded in my urinary tract I can't say that's too much of a factor. Thankfully quercetin has done its job there.
A diet rich in antihistamine and anti-inflammatory foods has helped me lower overall inflammation. Mast cell mediated/histamine induced inflammation has moved way from my brain (no brain fog/migraines anymore), away from my heart (tachycardia/palpitations gone), away from my fingers (no more arthritis or buzzing and tingling in them), away from my feet/hips (adios bone pain, shooting sciatica like pain or buzzing/tingling), and for the most part, away from my stomach (only rare instances of basketball stomach/tingling/Homeric belching). But I guess it would make sense that the part of my body that's in contact with ingested histamine is somewhat chronically inflamed.
CLICK HERE TO LEARN HOW TO CREATE YOUR OWN CUSTOMISED HEALING PLAN AND DIET.
So looks like it's time to tweak the diet once more. This thought used to unleash a hurricane of self pity but now I figure I've already hit the ground running having done this quite a few times.
Having purposely avoided looking at high oxalate food lists for the last three years (scared of what I would find), I finally took a look, passed out momentarily in despair at the sight of so many healthy plant based foods in the high column (kale, chard) and so many crappy ones in the low oxalate list (corn nuts, dairy, white chocolate), before picking my sorry self up off the floor and reminding myself that as with the low histamine diet, moderation is key.
I will never completely eliminate higher histamine foods – partly because it's almost impossible to, but also because I don't believe that kind of restriction is good for the body and soul. With that in mind I finally unclenched my teeth and decided to give a low-ish oxalate diet a go (not that my diet is particularly high oxalate to begin with!).
It's not just those with lady part inflammation who benefit from moderating oxalates, related conditions are: autism, asthma, cystic fibrosis, kidney stones as well as vulvodynia [2].
A cursory glance at the oxalate sites revealed that mr curly kale must be re-assigned from my juicing drawer to my boyfriend's "I'll eat it if it's green" shelf. I then sat down for some intensive net trawling in order to come up with a list of low to medium oxalate foods that are also low histamine, as well as being high nutrient. You'll find this list here. As always, please remember most histamine lists differ from each other and the low oxalate lists suffer the same problem.
Additionally, because you're supposed to keep oxalate intake to a maximum range, wether you eat 1/2 a cup of asparagus or a full cup makes a big difference in the milligrams of oxalates/oxalic acid you ingest. It's kind of like weight watchers where you tally everything up. I think it borders on the obsessive to do it right, but if you're in that much pain and have determined that you problem is oxalates/oxalic acid, then you do what you have to! I'm thankfully not in severe pain, I'm just determined to be the best me I can be. Yes, I am often my own coach/cheerleader/movie cliche all rolled into one!
This list is by no means exhaustive, it's just meant to give you an idea of the low oxalate low histamine foods I'll be trying to stick to for a while. I recommend checking out oxalate researcher Dr Susan Owen's site for further information. Rest assured, I've put in an interview request and am waiting to hear back.
Here's the low to medium oxalate and low histamine food list I'll be working off for a while:
PLEASE NOTE: various low oxalate sites warn that you shouldn't jump into an extremely low oxalate diet as it can kick the body into a sudden detox, causing it to suddenly dump its oxalate stores which can cause an intensification of symptoms.
Low histamine & low to medium oxalate foods
FRUITS
Very low – low oxalate foods
CRANBERRY (low histamine on some lists)
CHERRY (low histamine on some lists)
APPLE FUJI
APPLE GALA
APPLE GOLDEN
APPLE BRAMLEYS
APPLE GRANNY SMITH
APPLE RED
BLUEBERRIES
CRANBERRIES DRIED
DATES MEDJOOL
LEMON
MANGO
CASABA
HONEYDEW
WATERMELON
PASSION FRUIT
PEACH
PEAR BARTLETT
Medium oxalate foods
APPLE BRAEBURN
APPLE MACINTOSH
BANANA
DRIED CHERRIES
BLACKCURRANTS
DATES MEDJOOL
LIME
CANTALOUPE
VEGETABLES
V. low – low oxalate foods
CORN
BOK CHOY
BROCCOLI RAW AND BOILED
CABBAGE GREEN RAW
NAPA CABBAGE
CABBAGE PURPLE
CARROTS BOILED
CAULIFLOWER BOILED/STEAMED/RAW
CUCUMBERS
GARLIC
TURNIP GREENS
ARUGULA
RAAB BROCCOLI
KALE (not curly!)
KHOLRABI
KOHLRABI LEAVES
MOST LETTUCE IS VERY LOW
MUSHROOMS (I still eat some)
ONION, WHITE
ONION, YELLOW
RED PEPPER
RADISH, DAIKON
RADISH, RED
RADISH, WHITE
RUTABAGA
SEAWEED, HIJIKI
SEAWEED, KOMBU
SEAWEED, NORI
SEAWEED, WAKAME
SHALLOTS
SPROUTS, ALFALFA
SQUASH, ACORN
SQUASH, BUTTERNUT
SQUASH, KABOCHA
SQUASH, SPAGHETTI
SQUASH, YELLOW
SQUASH, ZUCCHINI
TURNIP
WATERCRESS
Medium oxalate foods
ARTICHOKE
ASPARAGUS
GREEN BEANS
BRUSSEL SPROUTS
BROCCOLI STEAMED
CARROTS RAW
ENDIVE
FENNEL
GRAPE LEAVES
RAAB BROCCOLI STEAMES
COLLARED BOILED
LEEKS RAW
JICAMA
RED ONION
PARSNIPS
BELL PEPPER, YELLOW
BELL PEPPER, GREEN
SEAWEED, DULSE
HERBS/SPICES/CONDIMENTS
Low oxalate foods
(Most fresh herbs are low oxalate. Dried are far higher. These herbs are all fresh)
BASIL
CIDER VINEGAR (the lowest histamine of all the vinegars)
CHILI
CHIVES
CORIANDER
CRESS
GINGER
LEMON BALM
MUSTARD
WHITE PEPPER GROUND
PEPPERMINT
ROSEMARY
SAVORY
CAYENNE PEPPERS
HABANERO PEPPERS
Medium oxalate foods
DILL
PARSLEY
BLACK PEPPER GROUND
LEGMES/NUTS/SEEDS
Low oxalate foods
CANNED CHICKPEAS (but dry/boiled are medium!)
LIMA
MUNG
RED LENTILS BOILED
BROWN LENTILS
GREEN PEAS
SPLIT GREEN PEAS
SPLIT YELLOW PEAS
SUNFLOWER BUTTER (small amount)
Medium oxalate foods
CHICKPEAS BOILED
PISTACHIOS
ALFALFA SEEDS
BROC SEEDS
MUNG BEAN
MEAT/POULTRY/FISH
Low oxalate foods
ANCHOVIES (fresh)
FLOUNDER
HADDOCK
PLAICE
SALMON
FRESH TUNA
BEEF
LAMB
LIVER
EGGS
OTHER
Low oxalate foods
WHITE CHOCOLATE (I can eat homemade raw white chocolate – you might not be able to)
GRAINS/FLOURS
Low/Medium oxalate foods
WHITE RICE
WILD RICE
CORN
COCONUT FLOUR
BLACK EYED PEA FLOUR
FLAX SEED FLOUR
CELLOPHANE NOODLES
BROWN RICE PASTA COOKED
WHITE RICE
THAI JASMIN RICE
Soaking rice and grains for 12 hours lowers oxalates.
Medium oxalate foods
CHICKPEA FLOUR
BROWN RICE FLOUR
SORGHUM
MILLET
ROLLED OATS COOKED
RICE NOODLES
BROWN RICE
JASMIN RICE
UNCLE BENS WHITE RICE
WILD RICE
FATS/OILS
Low oxalate foods
CANOLA
COCONUT
OLIVE
SESAME SEED
SWEETENERS
V.low/low oxalate foods
AGAVE
RAW COCONUT NECTAR
TAHINI – high oxalate but I plan to keep it in my diet because of it's calcium content and anti-inflammatory activity.
———————————- Sources ———————————-
[1] http://mastcellmaster.com/documents/Interstitial-Cystitis/Mast-cells-IC-Urol-2007.pdf
[2] http://lowoxalate.info/research.html