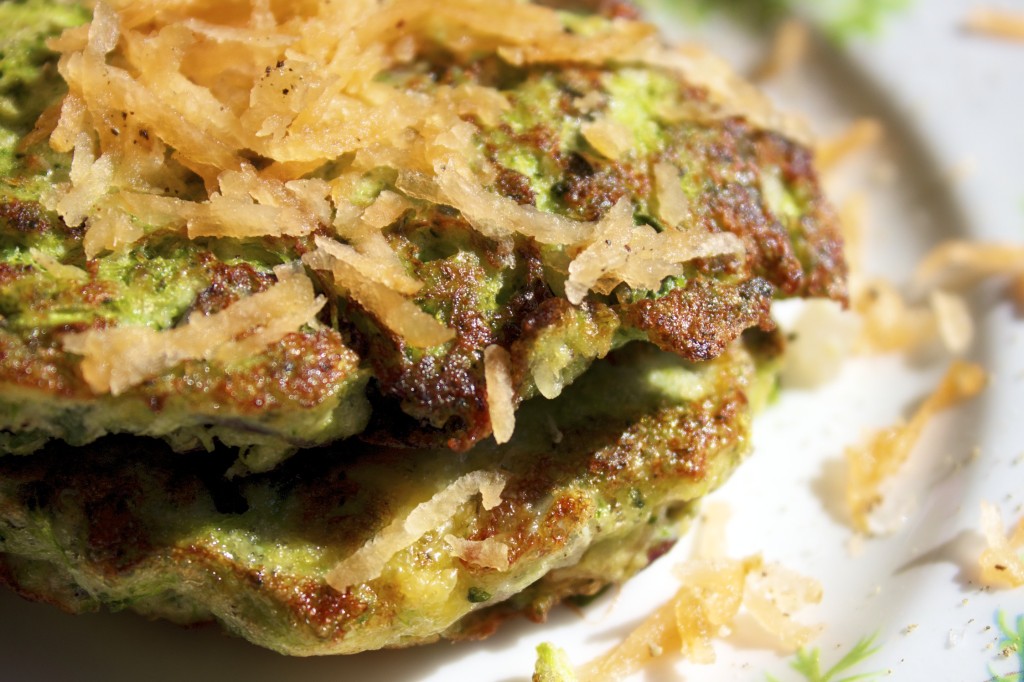 Like I always say, being healthy doesn't mean being chained to your kitchen…I regularly make a great antihistaminic and anti-inflammatory breakfast and lunch in just 10 minutes!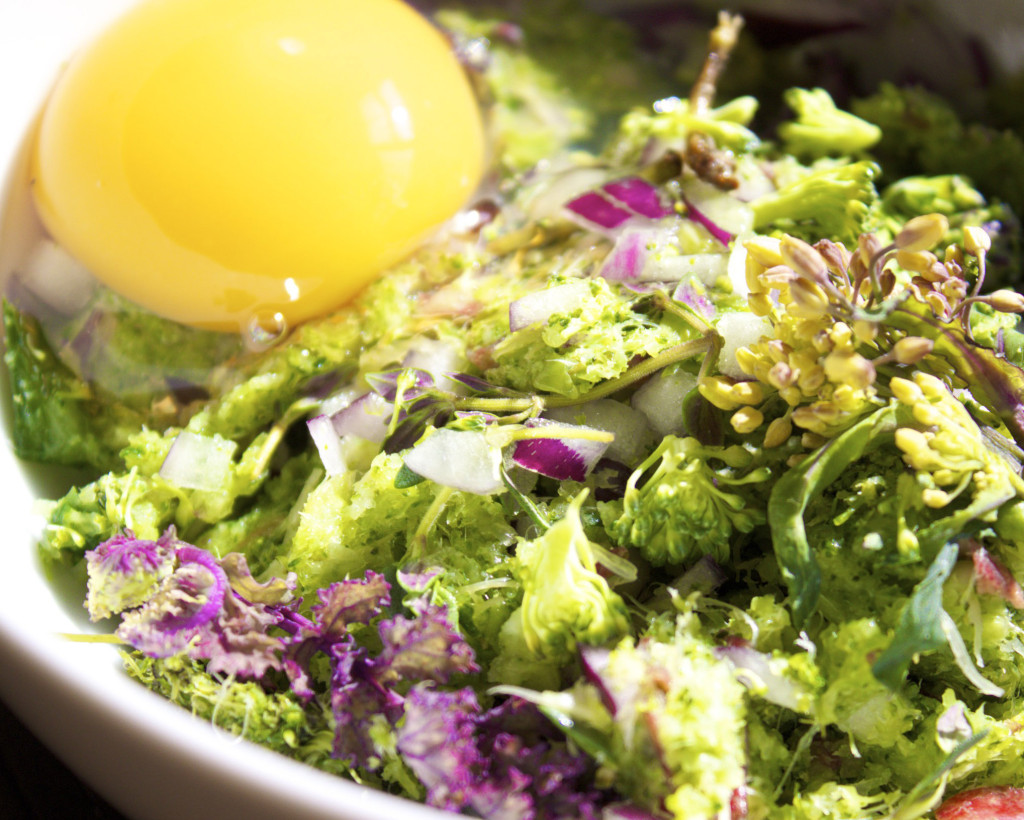 How to do it? I make myself a green juice, juicing the veggies first, because I'm so not into sweet burgers, then scoop them out and into a bowl. I add a chopped antihistamine quercetin rich red onion, loads of fresh histamine lowering, anti-inflammatory thyme, oregano, parsley (and more!). I then crack in a duck egg or two for the Vitamin B12 (130% RDA) and cook quickly in a lightly oiled pan. You can use some soaked flax or chia seeds if you prefer not to use eggs.
I know it's not ideal cooking ahead of time, but most of us don't have the luxury of cooking from home every single day. I'll generally eat foods that have been cooked hours before, as long as I'm not in a hot climate. You can of course refrigerate the juiced veggies till you're ready to cook lunch.
You'll find more easy to prepare, high nutrient recipes like this in my books Anti-Recipes and The Anti-Cookbook
CLICK HERE TO CREATE YOUR OWN PERSONALISED HEALING HISTAMINE PLAN.
The Recipe (more or less)
Juice
1 head broccoli
1 fennel
1 bag red and green curly kale
1 tbsp fresh turmeric
2 apples
1 red onion, chopped
Thyme
Oregano
Parsley
Benefits
Broccoli: anti-carcinogenic, prevents gastric mucosal damage (suggesting potential H2 receptor antagonism).
Kale: is highly anti-inflammatory and has cancer prevention potential.
Fennel: anti-inflammatory, antihistamine, analgesic and antioxidant.
Red onion: is one of the richest sources of histamine lowering quercetin.
Apples: rich in histamine lowering quercetin and inhibit the development of allergies.
Turmeric: inhibits anaphylactic shock, stabilises mast cells and prevents histamine release. It's also anti-inflammatory and anti-tumour.
Preparation
Juice everything but the apples.
Scoop out the roughage and add to a bowl.
Mix in the onions and herbs.
Crack in the duck eggs if using, or soak 1-2 tbsp ground flax or chia and allow to gelatinise.
Heat a little oil in a pan and cook as veggie burgers.
Meanwhile, juice the apple into the veggies.
Hit the road!
NOTE: Please remember you can be allergic to anything, even foods with antihistaminic properties. Please consult with your doctor before trying any new foods.