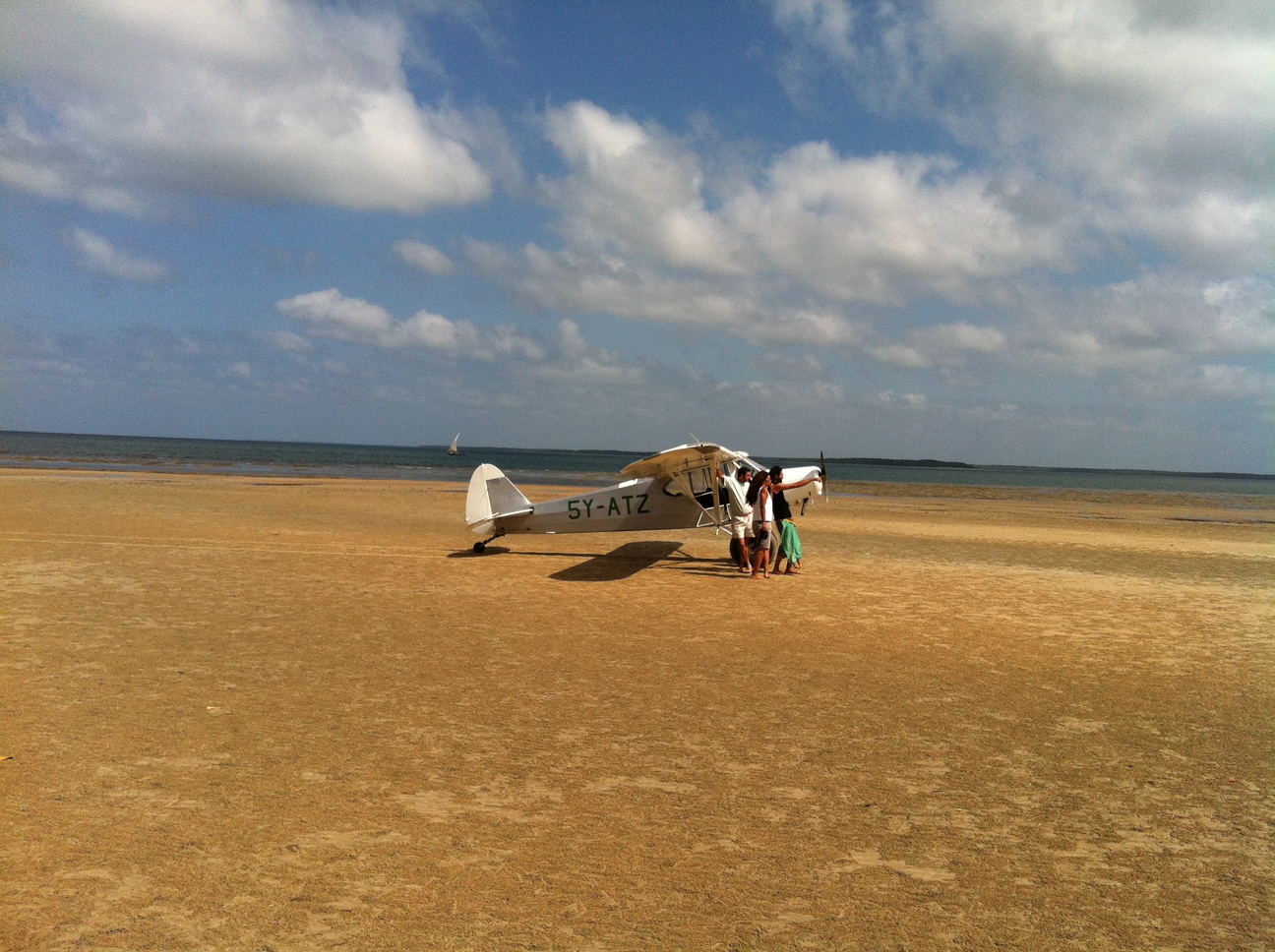 As I sit here on my fifth airplane flight in almost as many weeks, I'm reminded of how difficult the whole endeavour used to be. Flying I mean. A real project involving the coordination of foods, local supermarkets to hit upon arrival, the booking of an apartment with a kitchen. Some of these I still do, but the rest have naturally fallen by the wayside as I've recovered. Many of you ask me how to prepare for and to travel with ease, so here are my top tips.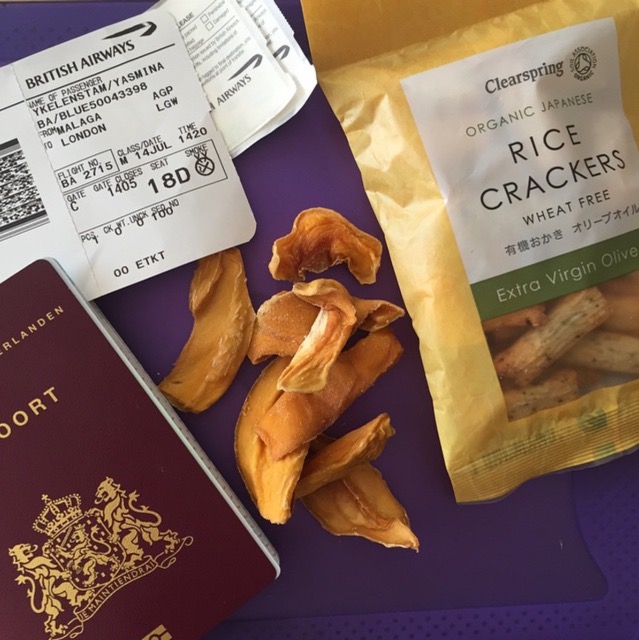 Preparation (before travel)
Accomodation
1. Try www.airbnb.com for cute apartments with kitchens and fridges at a fraction of the cost of a hotel.
2. If you can't avoid the hotel, ask them to empty the mini bar upon your arrival and make sure you have a kettle available.
3. Whichever you book, try to be near a large hospital and an organic supermarket or farmer's market.
Food
1. If you're still in the strict phase of the diet: pack some quick cook oats, rice noodles, rice crackers (Clearspring organic), dried mango or other tolerated fruits (you can bake these at home). The latter two are great plane food.
2. Cook something non liquid (salad with beans, chicken, steak with noodles) and take it on the plane. Many people do nowadays, no one bats an eyelid. And you don't need to call the airline in advance. On long distance flights I'll sometimes opt in for the raw vegan meal which is basically a bit of salad (no dressing) and fruit to supplement my own take on. I still bring my own food onto flights.
General
1. Translate the most important words you may need: doctor, hospital, organic supermarket, chickpeas, what was cooked today, no MSG please (imperative when traveling Asia).
2. If you juice, go for it in the days before traveling. Go super anti-inflammatory, clean up your diet. Really empty that inflammation bucket.
3. Yoga: if you practice, try your very best to get some good sessions in before leaving. If you can, do a little practice on the day of.
properties my books Anti-Recipes and The Anti-Cookbook
CLICK HERE TO CREATE YOUR OWN PERSONALISED HEALING HISTAMINE PLAN.
Travel
Now that you're (kind of) nice and comfy in your seat, what to do?
1. Noise cancelling headphones changed my travel experience. They are an absolute necessity. Sometimes I don't even play anything, I just switch them on and shut out the world. The ones that go over the ear are the best and also usually the least expensive. It's also quite comforting to wear something over the ears.
2. Yes, you'll look a bit of a twat, but sunglasses indoors are great for managing sensory overload.
3. A baseball cap, hoodie or beanie hat are wonderful for the same reason and for cocooning.
4. A nice fluffy travel blanket will really increase your comfort level. When I worked as a journalist in Baghdad, I would even bring a feather pillow and use it on the plane. In case it's not apparent yet, I don't really care too much what other travellers think.
5. Meditation is the KEY to dealing with airline travel, whether you've ever tried it before or not. I suggest the headspace app as a great introduction to the practice, or Jon Kabat Zinn's iTunes meditation album. A plane may in fact be the most awesome place to get started with meditation. I mean think about it, there's nowhere else to go.
Eating
1. Drop off your bags and head straight to the local organic supermarket, which, if you have planned correctly, is right around the corner from you.
2. Stock up on cooking oil and fresh fruits and vegetables if you're in an apartment, or just some bottled/canned beans, packaged salad and fruits if in a hotel.
3. You can use the room kettle to boil some rice noodles to mix with the beans, or some oats to serve with chopped up fresh fruit kept in the empty mini bar fridge. To cook the noodles just break them in half or quarters and stuff into a mug (buy one if necessary to ask room service for one) and top up with boiling water. Give them extra long and they'll be edible (as long as they weren't too thick to start with. You can always drain the water (wait till water is lukewarm) and then strain though your fingers, or use a disinfected coaster to do so.
4. You can always order boiled rice from room service and add your purchased beans. (Yes, we prefer uncanned not pre-cooked beans, but we make do with what we have)
Eating out
1. Get one of those allergy food cards in the language of the country you're traveling to.
2. The trick to eating out is not to tell people how sick you are and expect them to bend the whole kitchen to you. I've generally found that people don't react well to negativity, i.e. serve me as I like or you will kill me. If you have allergies or severe reactions to anything do let them know. Otherwise best to say you have a dickie tummy today and the doctor told you to order the absolute freshest thing on the menu so just ask them what came in today or what was cooked in the morning. I find smiling real big while looking a wee bit sickie and rubbing my tummy to emphasise my point helps a lot. This strategy works better than asking people what's fresh which elicits this response more often than not: "Everything madam! We make everything daily from scratch" – yeah, not always the case.
3. It's really best to take the waiter aside as soon as you arrive rather than waiting till everyone is ordering and then making everyone uncomfortable while you give him the third degree (this was my speciality!).
4. I've found that it's better not to order something and try to modify it. Just keep it simple: "Sir, do you have any meat/chicken/whatever that came in today? Great, I'll have that cooked in a bit of olive oil and absolutely nothing else, some plain boiled rice with nothing on it and a plate of lettuce, cucumber and carrots with no dressing. Just bring me the bottle of olive oil and half a lemon please." Rather than: "I'll have the Caesar Salad but no croutons, cheese, dressing or potatoes please." They will never, ever remember. These orders always end in catastrophe.
5. Busy Lebanese restaurants are usually a good bet as they do tend to make things daily from scratch and do not use ingredients with preservatives, food colouring or flavours. Then again, I'm biased because I'm half Lebanese.
6. Don't count on most European countries having gluten free options, best to avoid grains entirely, it's the only way to make sure you're not inadvertently glutened.
7. If traveling the Middle East or Asia, be aware that you may not be understood and that many people working in restaurants don't actually know what's in the food. They will often answer as if they do (saving face) but will rarely bother to find an accurate answer for you.
Health
1. Get a letter from your doctor explaining your condition. If you don't have a diagnosis, write a letter up with your symptoms and get some proof of how you have been treated for them in the past.
2. Find an English speaking local GP and visit him on the first day. Take his cell phone/emergency call number and brief him on what you're dealing with. If you're in a third world country, pay him a little retainer to be on call.
3. Make sure you have your doctor's number back home. If the worst happens, get your local doctor to call your doctor back home so that he can relay instructions through your local guy to the hospital on how to treat you. The last thing you want is to end up in a local ER with weird symptoms no one can identify.
4. If you take meds never, ever, travel without them or think you can just get some locally.
5. That said, if you do have meds, bring a prescription and a note from your doctor. If you are in a civilised country with good medication you may wish to fill up your suitcase on the way back. I am always shocked by the insane price of US medication.
properties my books Anti-Recipes and The Anti-Cookbook
CLICK HERE TO CREATE YOUR OWN PERSONALISED HEALING HISTAMINE PLAN.
Take a peek at my other low histamine and antihistamine cookbooks for more high nutrient recipes and sign up to my mailing list for freebies.