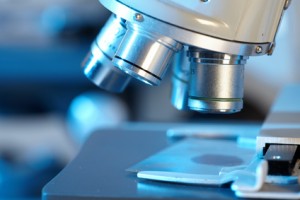 UPDATE 2016:
Since this post I have found that oxalic acid found in plants is quite possibly far more of an issue than histamine/mast cells in my bladder issue. Moderating oxalate combined with my histamine balanced diet has completely cleared up my life long bladder pain and frequency. Read the post here. You can buy the low oxalate cookbook here.
I'm busy compiling a doctor "wish-list" for exploring my histamine-related disorder. So far, at the very top of it is Dr. Theoharides of Tufts University in Boston. I've been taking his high dose quercetin supplement, Neuroprotek for just over a week now and it seems to be making a big difference in my histamine intolerance/histaminosis/mast cell activation symptoms. While perusing the swathes of research (that he has conducted) on his site – one on Interstitial Cystitis caught my attention. Having been misdiagnosed with UTI, despite negative culture, I once again wondered why none of my doctors were aware of this research.
Here's an excerpt from a talk with doctor Theoharides. You can read the full text here.
Moderator: Jill Osborne, M.A. President & Founder
Interstitial Cystitis Network, Santa Rosa, CA USA
http://www.ic-network.com
REDUCING INFLAMMATION AND RESTORING BLADDER MUCUS
The Role of Quercetin, Glucosamine & Chondroitin

"In either case, we believe that a central cell for the initiation of the inflammation, whether it's from the bladder in, or the inside is the MAST CELL. Let's give an example of what happens if there is an insult from the bladder. Let's call it… X…. will damage the GAG layer and get to the urothelial cells. The urothelial cells are not supposed to deal with any triggers. Once they feel the trigger, they send the message on to the SUBMUCOSA, the layer right behind the urothelial cell and very rich in nerves and mast cells.
In the submucosa, mast cells will immediately be activated and will release three sets of molecules that are very important in inflammation:
1 – Histamine will make the blood vessels leaky. This will allow circulating white blood cells to come out of the vessel and into the tissue to take care of the offending molecule. This process makes the blood vessels swell up and create openings where the white blood cells can come out and enter the bladder to take care of the trigger. When you see inside the bladder with a cystoscope in many IC patients, the urologists see what are described as glomerulations, which are microhemorrhages. In other words, the dilation of the blood vessels (and through the blood vessels) both white cells and blood emerge thus creating the petechial hemorrhages that your doctor may see.
2 – Cytokines that make the wall of the blood vessels product "docking" areas (called vascular adhesion molecules) to which the circulating white blood cells attach and exit.
3 – Chemoattractants that draw circulating white blood cells to bladder tissues."
Have you been diagnosed with IC or recurrent UTI and now suspect it could in fact be related to your histamine issues?
It's finally here! Man Food – a high nutrient antihistamine and anti-inflammatory ingredient filled book geared towards guys, women who love to work out, yoga like they mean it, or just load up on healing nutrients. Features my personal shopping list of antihistamine and anti-inflammatory foods.
The Anti-cookbook and all liquid Anti-Detox Book, don't treat any conditions, but feature a plethora of the high nutrient antihistamine and anti-inflammatory ingredients that have been instrumental in helping me feed myself on a limited diet. The Anti-cookbook features a six page list of antihistamine and anti-inflammatory foods and comes in regular and Paleo.
The Low Oxalate Cookbook features antihistamine and anti-inflammatory rich recipes.
Don't miss the Low Histamine Beauty Survival Guide for non-toxic beauty tips, the skinny on histamine releasing (mast cell degranulating) beauty ingredients, antihistamine and anti-inflammatory beauty alternatives and the top brands natural brands I've found.
Take a peek at my other low histamine and antihistamine cookbooks for more high nutrient recipes