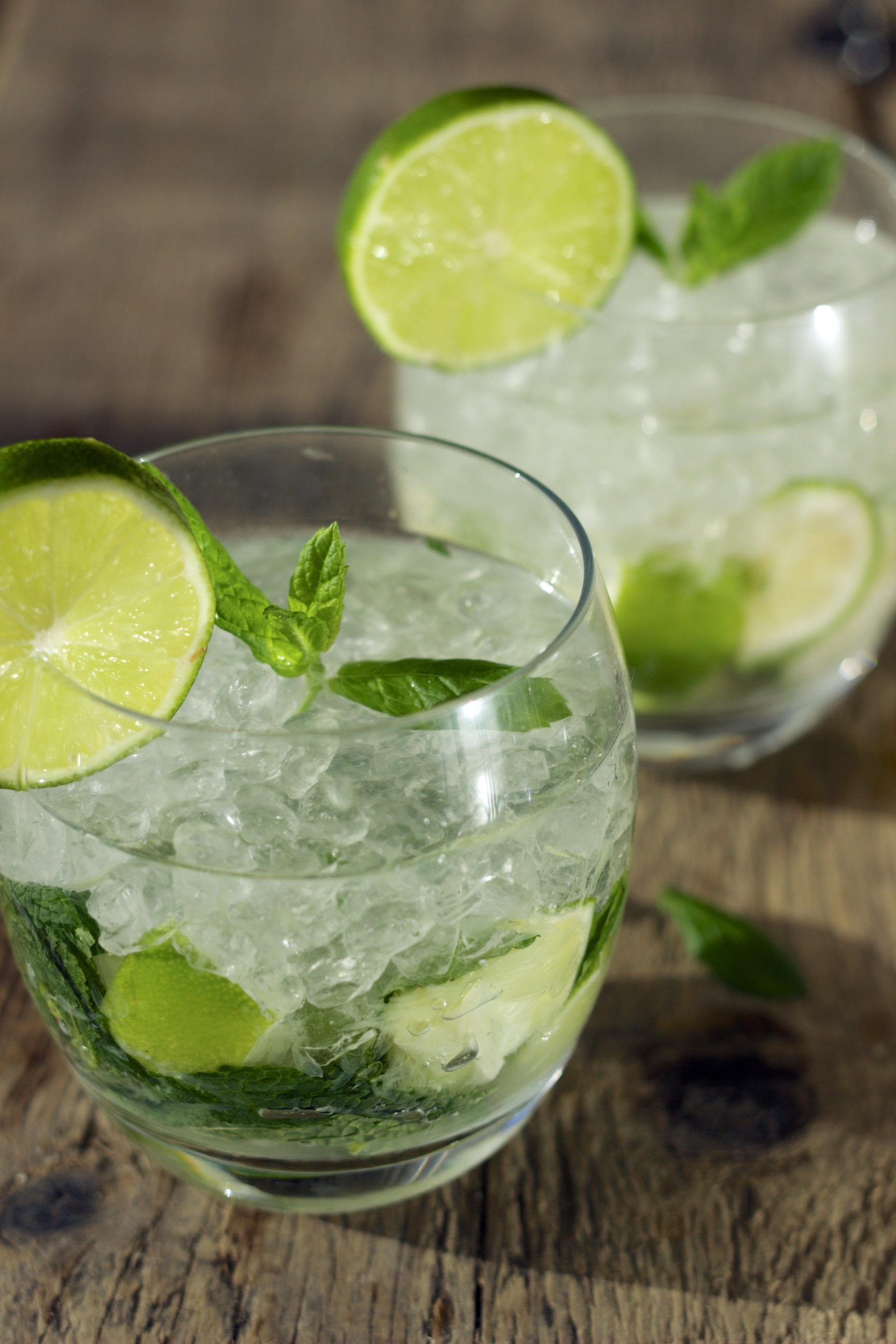 After almost two years of not drinking I discovered that indulging here and there responsibly allowed me to have a normal social life. The modest amount imbibed is a fine trade off for letting my hair down and getting my groove on. Though I do enjoy a cocktail, it has to be a specific mix! Here's what I'll be enjoying this New Year's Even.
You'll find these recipes and more in the 100 pages of free ebooks I'm giving away with each purchase from now till Jan 1st. There's the Happy Holidays book with 75 pages of Christmas and Thanksgiving mains, sides and desserts and the Cocktails and Canapés book with 25 pages of cock/mocktails and starters.
Enjoy and Happy New Year!
Quejito
Even when I (after almost two years dry) decided I was ok to go for drinks and actually have one, I didn't know what on earth to order. At the time I thought I couldn't even do lemon, so cracking open a decidedly lemony tasting Twinlab Quercetin with Vitamin C into a drink didn't seem so crazy.
I really don't recommend it however! It was born of desperation and it's not a good idea to mix supplements and alcohol. I thought it was amusing more than anything else…
And so the quejito was born. If you can't do citrus just find yourself some lemon basil for an extra antihistamine twist. Please note I am not recommending you add a quercetin, just sharing something I used to do.
INGREDIENTS
Per glass
1 shot of rum
1 lime, quartered
handful mint
crushed ice
a little water, or apple juice if going alcohol free
PREPARATION
Place the mint and then the quartered limes in the bottom
of a tumbler. Use a muddle, or a wooden spoon, to smoosh the mint and limes together.
Spoon in the crushed ice, followed by a little water, lemon juice or soda water. Garnish and serve..
BENEFITS
Antihistamine: mint.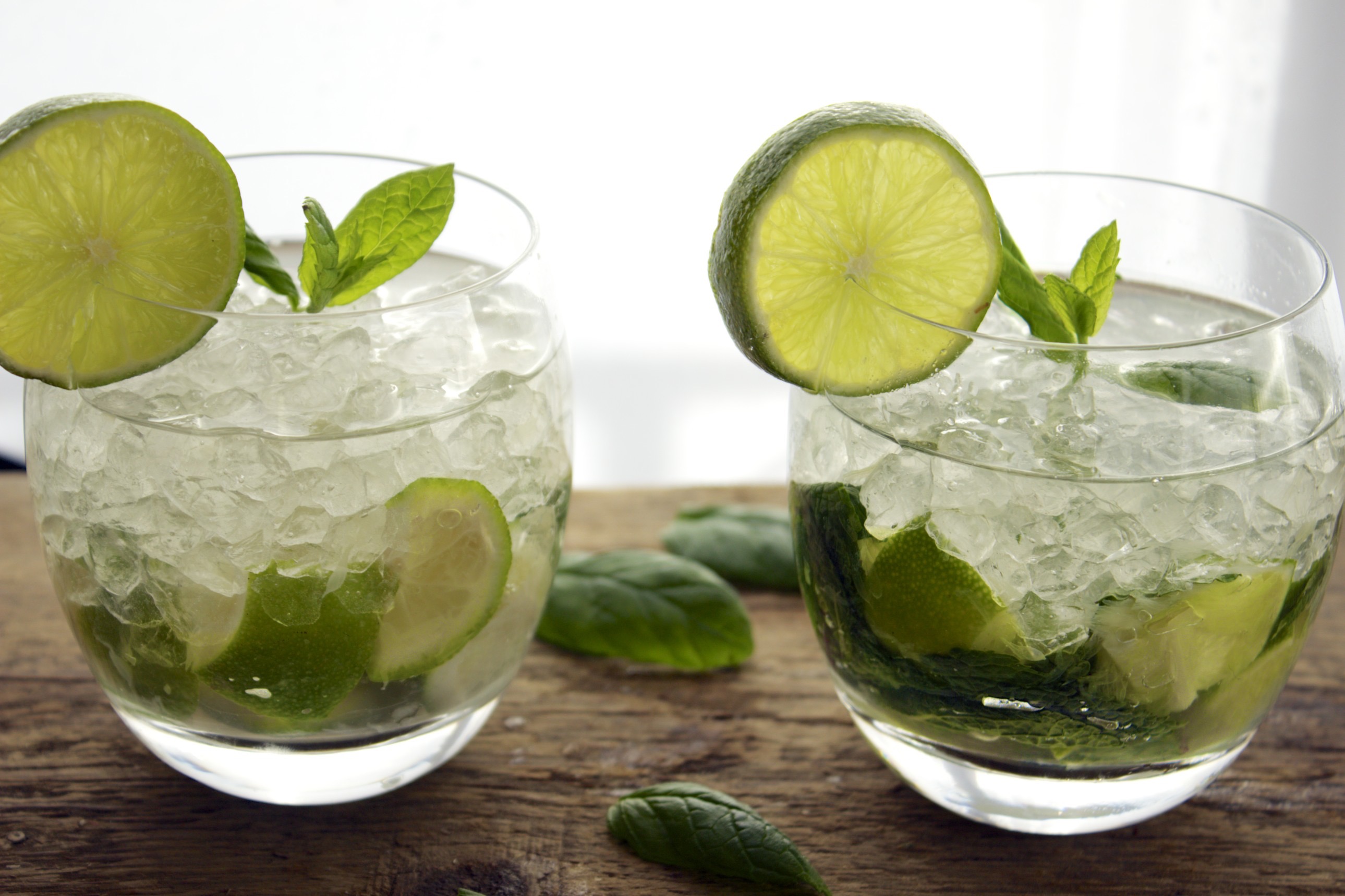 Anti-inflammatory: mint, lime.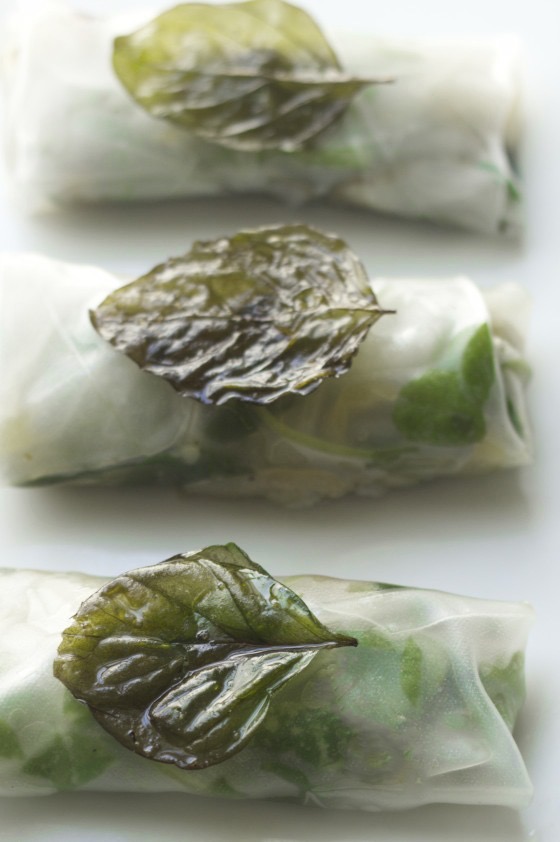 Zucchini Pesto Summer Rolls w/Fried
Basil Leaves
Prep Time: 30mins | Cook Time: 0mins | Makes: between 8-
20 depending on how you roll them
There are so many variations on these rolls, please just use this recipe as a little inspiration. In the past they've been stuffed with lamb and even lentil daal. But today I whipped out my spiraliser and favourite pesto. Feel free to omit the nuts by using seeds, or not at all. You'll find the lamb roll recipe here.
INGREDIENTS
spring roll rice paper
2 large zucchinis, spiralised
1.5 cup basil leaves, loosely packed
1/4 cup olive oil
2 cloves garlic (or to taste)
1/3 cup almonds/pecans/seeds
salt and pepper
PREPARATION
Lightly sauté the zucchini till soft. Meanwhile, process 1 cup of the basil leaves, olive oil, garlic, nuts/seeds and salt and pepper. Don't let it get too smooth. In a kettle heat up some water till almost boiled. Pour into a shallow plate and then once cool enough (but not cold!) place a rice paper in it till soaked through but not mushy.
Carefully withdraw from the water and flip over. This might take a little practice… Remove and place on a dry surface. In the middle of the roll lay down some noodles and a top with a little pesto sauce. Fold the upper and lower parts of the roll over, then roll horizontally to seal up. In a little oil, about half an inch thick, lightly fry the basil leaves till crisp. Lightly season. Serve on top of the rolls.
BENEFITS
Antihistamine: zucchini, basil, garlic.
Anti-inflammatory: olive oil, zucchini, basil, garlic,
almonds/pecans/seeds.
It's finally here! Man Food – a high nutrient antihistamine and anti-inflammatory ingredient filled book geared towards guys, women who love to work out, yoga like they mean it, or just load up on healing nutrients. Features my personal shopping list of antihistamine and anti-inflammatory foods.
The Anti-cookbook and all liquid Anti-Detox Book, don't treat any conditions, but feature a plethora of the high nutrient antihistamine and anti-inflammatory ingredients that have been instrumental in helping me feed myself on a limited diet. The Anti-cookbook features a six page list of antihistamine and anti-inflammatory foods and comes in regular and Paleo.
The Low Oxalate Cookbook features antihistamine and anti-inflammatory rich recipes.
Don't miss the Low Histamine Beauty Survival Guide for non-toxic beauty tips, the skinny on histamine releasing (mast cell degranulating) beauty ingredients, antihistamine and anti-inflammatory beauty alternatives and the top brands natural brands I've found.
Take a peek at my other low histamine and antihistamine cookbooks for more high nutrient recipes and sign up to my mailing list for freebies.