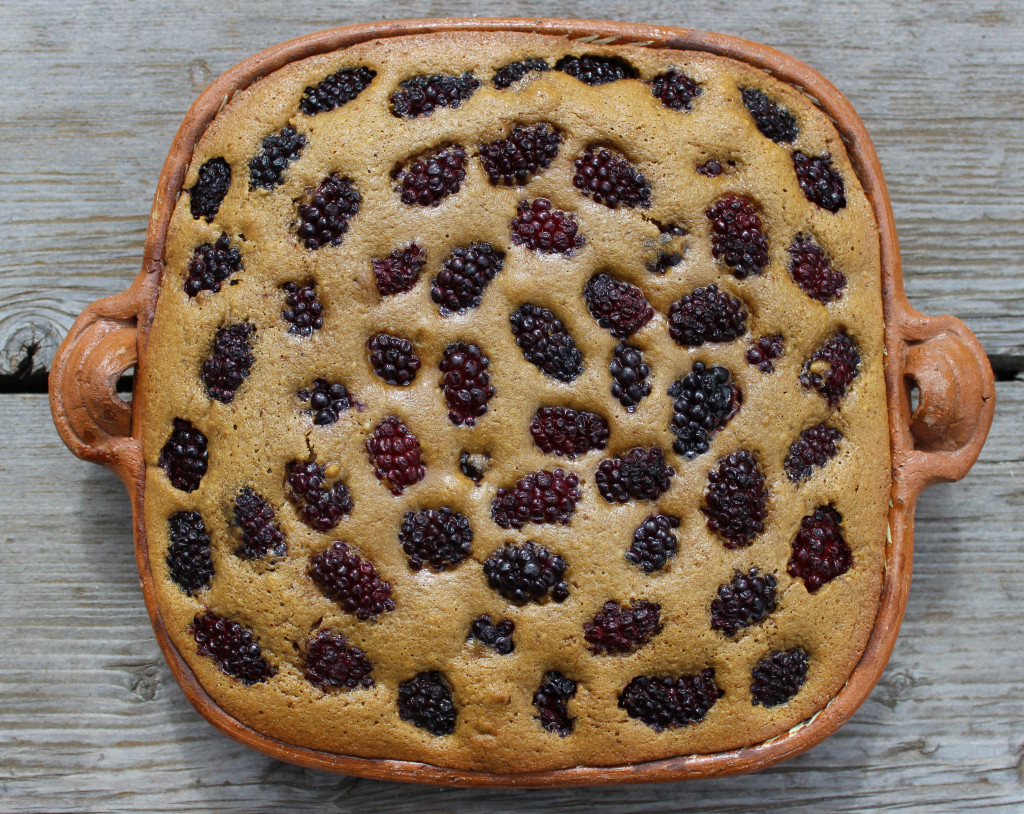 So much yumminess emanates from my friend Alejandra Ramos' website Always Order Dessert. Once delicious recipe after the next tumbles effortlessly from this Latina bombshell's lips, only to be Tweeted by the Domestic Goddess herself, Nigella Lawson. Nigella most recently took a fancy to a Blackberry Saffron Almond cake that I can only describe as heaven on a plate.
I couldn't resist whipping up a low histamine version with antihistamine and anti-inflammatory ingredients, for those of us dealing with allergies, inflammatory conditions like POTS, fibromyalgia, ME, histamine intolerance, mast cell activation or mastocytosis. Fluffy but dense, moist and welcoming, this cake is exactly the kind of luscious but guilty treat to be shared with the gals over a cup of steaming tea, or with a tall glass of lemonade on grandma's porch.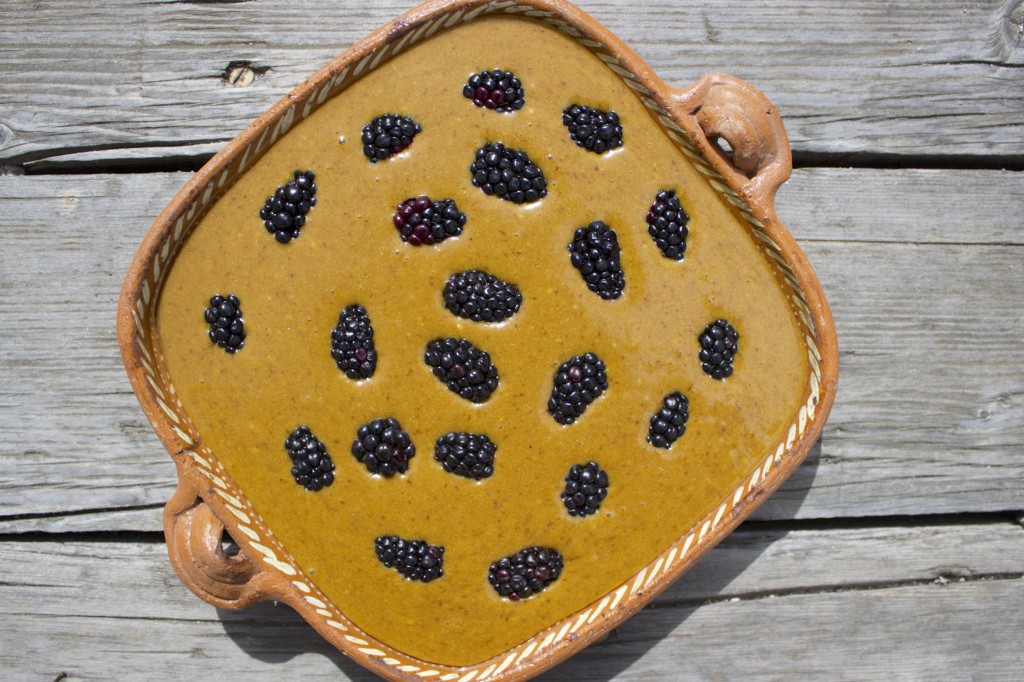 The best news? It was easily customisable and already featured a number of antihistamine and anti-inflammatory foods. All I had to do was substitute a few more to really pack in that healing goodness you'll find in all my cookbooks.
You'll find more recipes like this in my books Anti-Recipes and The Anti-Cookbook
CLICK HERE TO CREATE YOUR OWN PERSONALISED HEALING HISTAMINE PLAN.
You can use any fruit you like, I would think chunks of mango, blueberries, or for those (like me) on a histamine-balanced diet rather than an extended elimination based low histamine diet, pineapple would do quite nicely!
Nutritional highlights:
Coconut: exhibits significant painkilling [1], wound healing and histamine induced inflammation-suppressing action [2].
Tapioca/cassava/yucca: anti-inflammatory, but exercise caution if suffering from latex allergy [3].
Sorghum: certain species of sorghum are anti-inflammatory [4}.
Almonds: highly anti-inflammatory and high in beneficial nutrients like vitamin E and B vitamins like riboflavin [5].
Calcium (I use seaweed derived) Lifestream: many of us with histamine/mast cell disorders end up with osteoporosis.
Duck eggs: yolks are larger than those of chicken eggs, which cuts down on potential reactions to uncooked whites, as well as providing 158% of your daily needed vitamin B12. They're also six times higher in vitamin D than chicken eggs. Many people who don't tolerate chicken eggs do fine with duck (please always check with your doctor).
Saffron: H1 receptor antagonist and an anti-inflammatory [6].
Blackberries: high in histamine-lowering quercetin and vitamin C, but some may react to the benzoates [7].
Alejandra's Blackberry Saffron Almond Cake
Ingredients:
1 cup sorghum flour (you could use any two gluten free flours to make up a cup – chestnut and rice flour for example)
1/2 cup tapioca flour (you can use arrowroot, kudzu or starch of your choice)
1/4 cup almond meal (or more of your choice of gf flour or any other nut/seed meal)
1 1/2 teaspoons calcium carbonate
1 teaspoon kosher salt
3/4 cup (1 1/2 sticks) coconut butter, softened at room temperature
1 cup date or coconut sugar
3 large duck eggs, room temperature (or you can use chicken eggs)
1 teaspoon saffron threads
1/4 cup coconut milk
Grated zest of 1 whole lemon
3 cups blackberries (about 3 cups), rinsed and patted dry (or any tolerated fruit, cut into chunks)
Preparation:
Pre-heat your oven to 350F/180C.
Combine the flour, almond meal, your choice of raising agent (I used seaweed derived calcium) and salt.
Now, I'm not the type who goes in for all the fancy shmancy "beat till fluffy" nonsense that permeates many actual chef blogs, but I thought I'd actually follow directions for once, and it turned out great! So, in a blender, buzz the sugar and butter till fluffy. Turn onto a lower speed and add in the eggs, one by one. I then added the lemon zest.
In a small saucepan, heat the coconut milk. Add in the saffron threads and bring to the boil, before removing from heat and allowing to cool/steep until the milk turns a deep shade of saffron. Once cool, add to the batter in the blender.
I don't use packaged non-dairy milks. Ever. They're full of nasty, inflammatory ingredients like carrageenan, maltodextrin and lots more. I generally make my coconut milk fresh from young Thai coconuts. Just crack it open (many youtube tutorials on this), scoop out the flesh, then add as much of the coconut water as needed to blend to your desired consistency.
Switch the blender to the lowest speed, add in the flour mixture and combine well. Pour/spread into your chosen dish – Alejandra used a springform pan, I used a cute decorative, shallow terracotta dish.
Arrange the berries in a pleasing pattern; I kind of just dropped them wherever looked pretty. Don't worry if you have to layer some on top of each other.
I baked mine for about 40 minutes, you'll want to check yours with a tester/fork/toothpick, make sure it comes out clean.
You'll find more recipes like this in my books Anti-Recipes and The Anti-Cookbook
CLICK HERE TO CREATE YOUR OWN PERSONALISED HEALING HISTAMINE PLAN.
Please don't forget antihistamine, pain killing foods can still hurt us, so please always check with your doctor before adding new foods to your diet.
————-REFERENCES———–
[1] http://www.ncbi.nlm.nih.gov/pubmed/19429325
[2] http://scialert.net/abstract/?doi=jpt.2006.516.526
[3] http://www.sciencepub.net/nature/0708/12_0996_TRIHERBAL_ns0708.pdf
[4] http://www.ncbi.nlm.nih.gov/pubmed/20673059
[5] http://onlinelibrary.wiley.com/doi/10.1002/jsfa.2659/abstract
[6] http://www.ncbi.nlm.nih.gov/pubmed/20432629
[7] http://pubs.acs.org/doi/abs/10.1021/jf00070a001