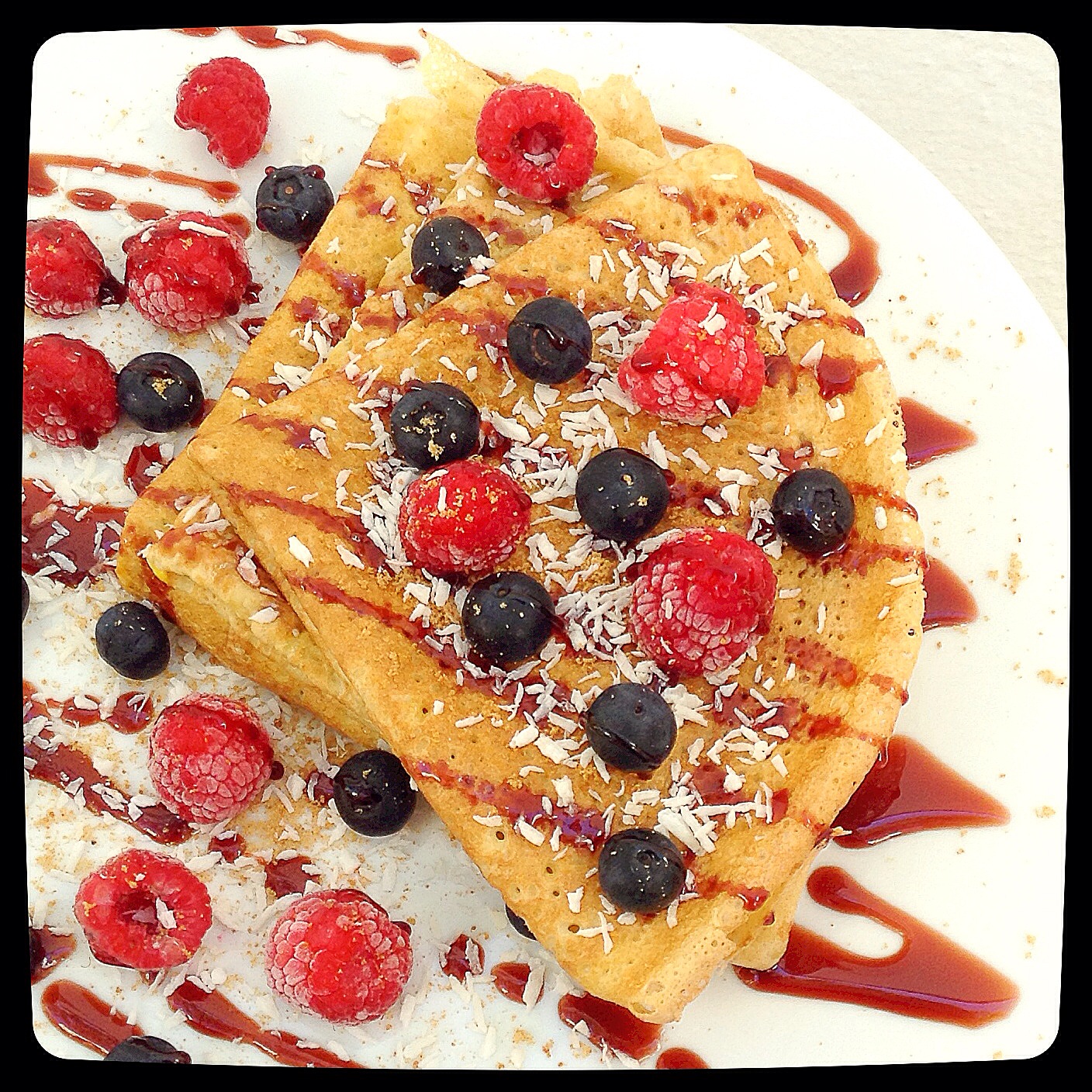 Not into grains? That's fine, see my photo below for an alternative way to enjoy the filling all on its own. I love this stuff for desserts!
Gf oat crepes with mango coconut cream and berries
Prep Time: 15 mins | Servings: 4-8 crepes
Ingredients:
Crepes
1/2 cup gf oat flour (or your gf flours of choice, like a mix of rice/sorghum/chestnut for example)
1/2 cup coconut milk (or your choice of df milk)
1 tbsp date syrup/1 whole date/1 tbsp coconut sugar/4 grapes
1 tbsp coconut oil
2 eggs or aquafaba
pinch raw vanilla powder
Filling
1 mango
2 tbsp biona coconut bliss or young Thai coconut or 2 tbsp shaved/shredded coconut with 2 tbsp coconut oil
1 cup blueberries
1/2 cup raspberries/blackberries (or your choice low histamine berries or other fruit)
Optional: shredded/dried coconut for serving
Preparation:
Crepes
Whizz the crepe ingredients in the blender. Heat a little oil in a medium pan on low-medium heat. Pour in about a ladle of batter, twisting the pan around as you do, to make sure you get an all round really thin coating. In about 1-3 minutes, flip over and cook through on the other side.
Place on a plate and get the next one going.
I normally have two pans on the go so I can actually enjoy my breakfast with the family.
Filling
Blend everything but the berries.
Serving
Place the filling onto a quarter of the crepe and then top with some berries or fruit of choice. Fold the crepe over in half, then fold again till you have a triangle (as the photo above).
Decorate with more berries/fruit and shaved coconut. I then drizzled a bit of date syrup (to make it look pretty!).
If you're not into grains, serve the filling in a bowl as below. That's how I usually have mine.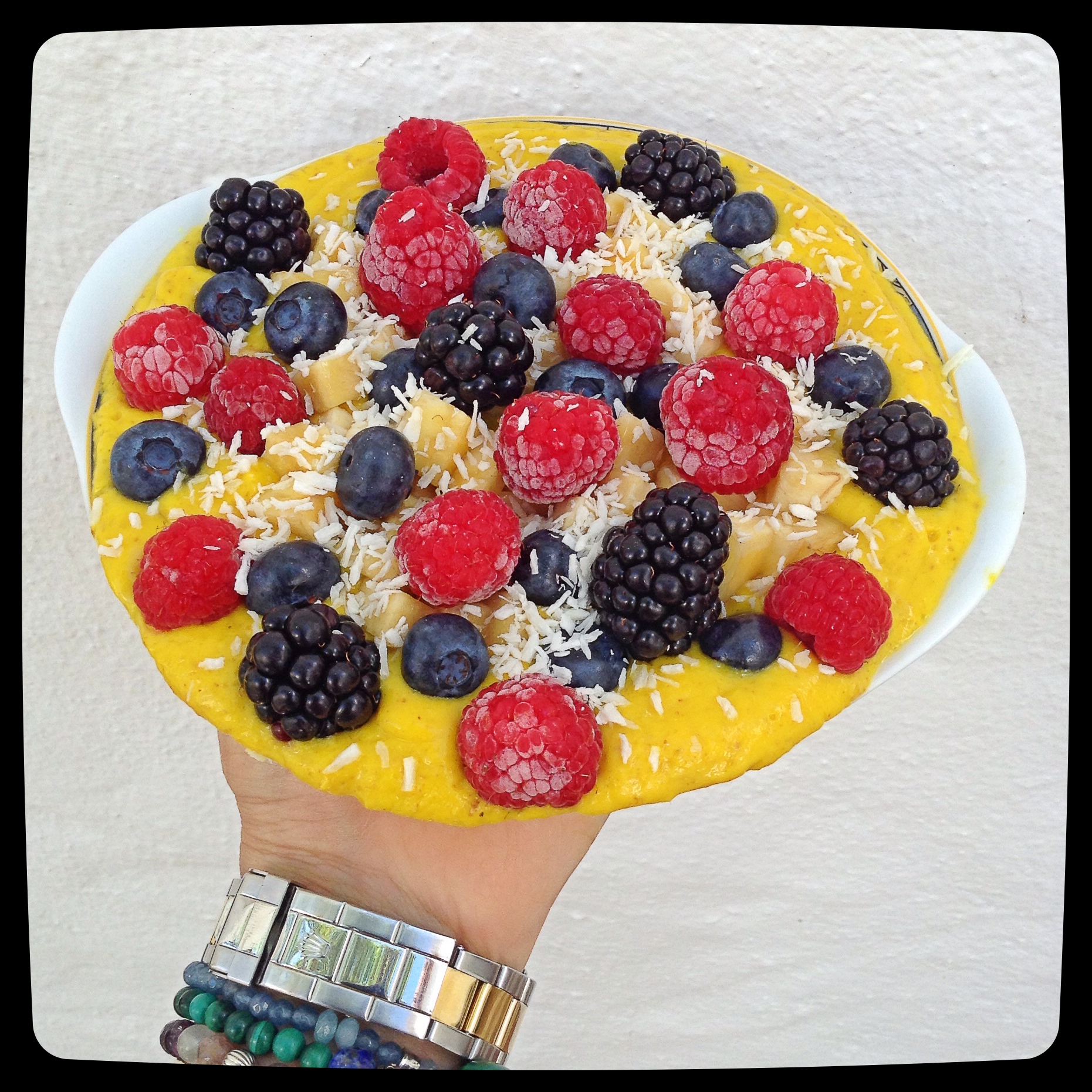 You'll find recipes full of foods with antihistamine and anti-inflammatory properties my books Anti-Recipes and The Anti-Cookbook
CLICK HERE TO CREATE YOUR OWN PERSONALISED HEALING HISTAMINE PLAN.