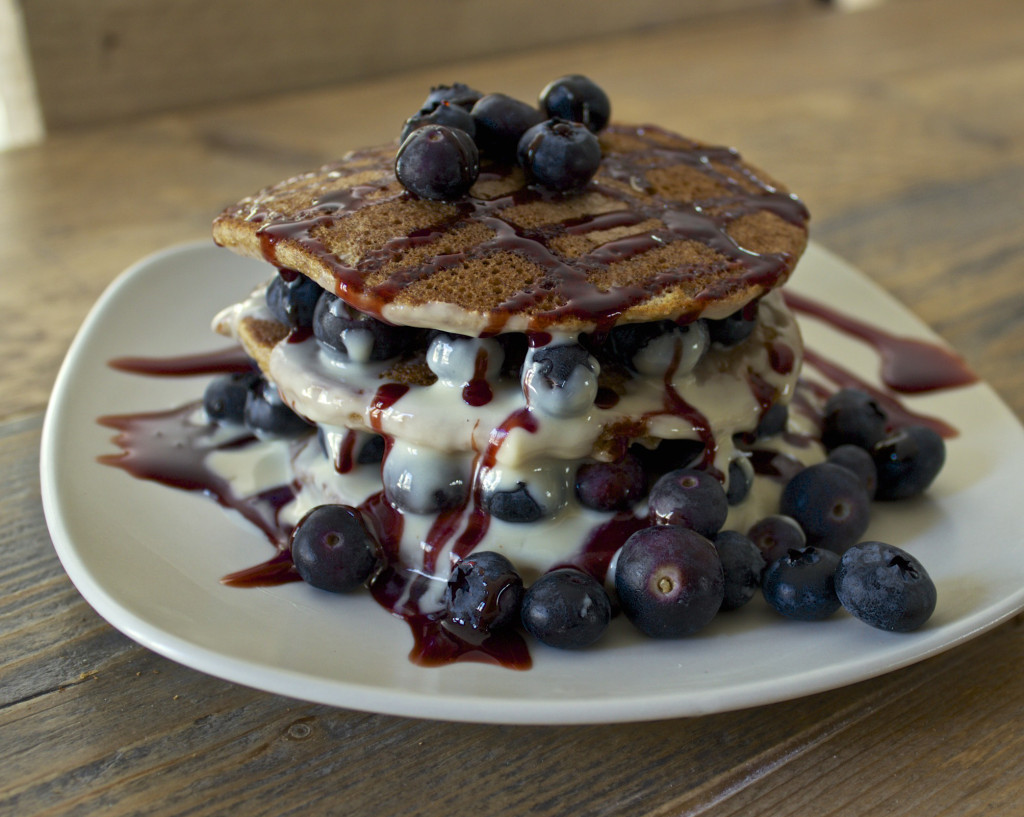 There's a transition happening in our household. We're getting ripped!
In the work out sense that is.
And though I'm not a fan of any particular dietary dogma, I can't deny that cutting carbs and increasing protein seems to lead to that six pack I rather fancy developing.
I'll never forget the day my kung fu teacher punched me in the stomach (nowhere nearly as hard as he could have) and declared in shock "But you DO have strong abdominals! I never realised."
It was that, rather than the punch to the gut, that blew the wind out of my sails. In one deft verbal strike my teacher had hit straight to the heart of the matter – somewhere, buried underneath layers of bloating, lay well developed stomach muscles capable of taking a decent punch. Years have passed, during which crunches, pilates, kickboxing and intensive yoga have all worked their magic on my abs, as has eliminating all bloating from that area (probably by fixing my "leaky" gut) – check out the before and after photos…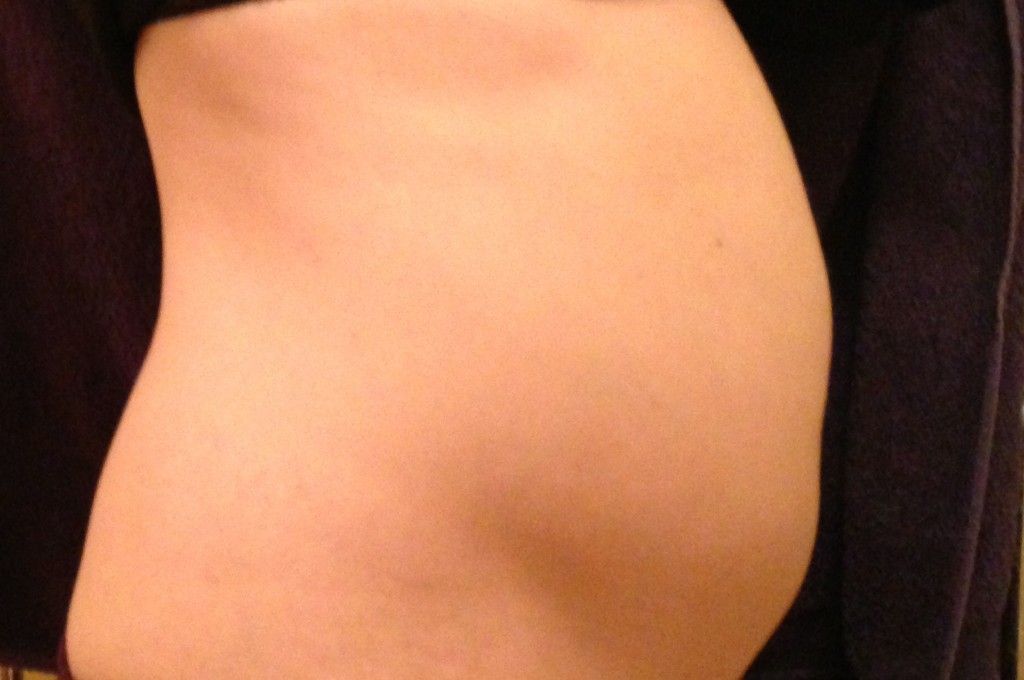 Before fixing my "leaky" gut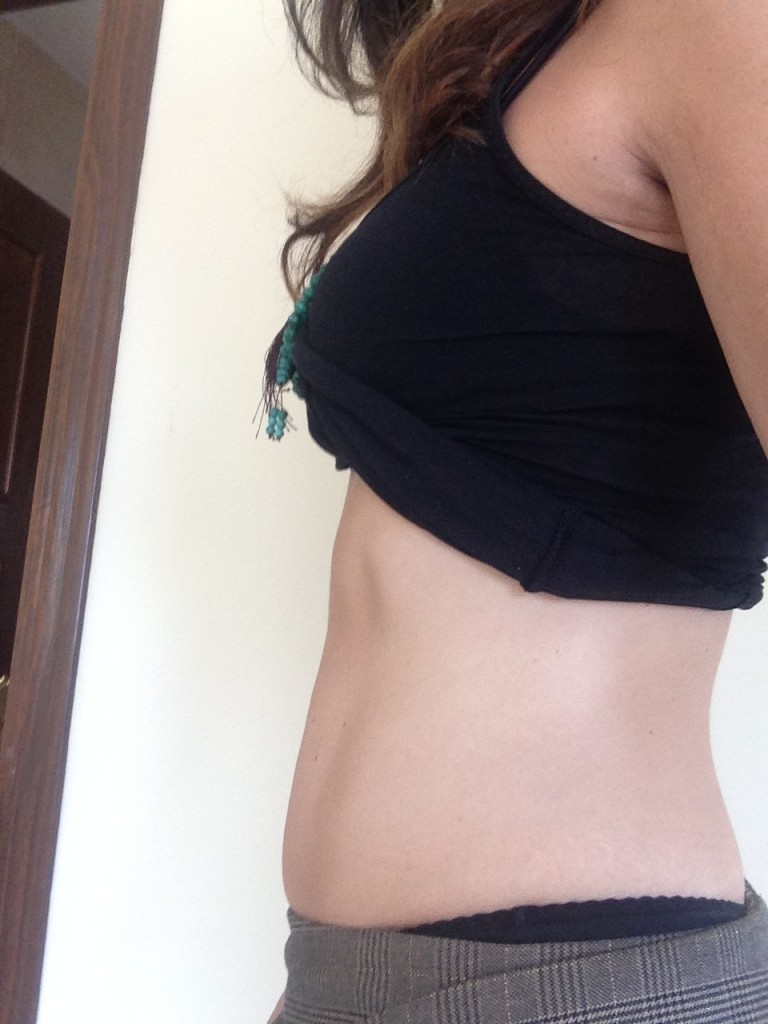 After…this photo was taken last summer, before starting kickboxing and yoga.
CLICK HERE TO LEARN HOW I HEALED AND MORE IMPORTANTLY, HOW TO CREATE YOUR OWN HISTAMINE BALANCED DIET AND HEALING PLAN.
But something was still missing. So, in the interest of seeing if I can get my dream body – a healthier, curvier, more ab-sticky-outy version of the stick insect figure I sported in the past, I've decided to see if I can make a less meaty, bean avoiding version of paleo – one that's mostly plant powered. We're still eating some animal protein (very little in my case) but I am upping the plant proteins.
This though is an extravagant recipe.
I do not eat this daily, or even weekly. I saved mine as an extravagant dessert, in the evening.
Don't worry if you see something you don't tolerate. There's sooooooo many variations on these pancakes. I used my pancake recipe found in the Anti-Cookbook (regular and paleo) as a base.
My personal preference is to use fresh young Thai coconuts for the cream. I really, really, hated coconut until I tried this unbelievably creamy and indulgent goo. It makes the most amazing desserts. If you can't do coconut, you can go ahead and use (preferably home made) almond butter (low histamine), cashew cream (depends on the list), tahini (again depends on the list) mixed with some sweetener, or you can just blend up some dates (on some lists as high histamine – I eat them because they're anti-inflammatory) with your choice of dairy free milk and add in a couple of tbsp of arrowroot flour, tapioca or kuzu starch to thicken it up.
Read why I don't follow lists and how the inflammation bucket, rather than the histamine bucket, means I can now eat pretty much whatever I want.
This is a really decadent recipe but it still includes a number of healing foods, while being high nutrient real food overall.
Antihistamine: blueberries, ginger, turmeric, apple.
Anti-inflammatory: almonds, chestnut, coconut, apple, ginger, turmeric, vanilla.
I do not recommend agave or any other liquid sweeteners for people who are still dealing with a lot of inflammation. Sugar causes inflammation. It's that simple. I can't see how anyone can deny that nowadays. While something like agave or rice syrup, which are almost totally devoid of healing nutrients, might technically be listed as low histamine, they are just liquid sugar. Dates, while they appear on some lists as high histamine, are full of anti-inflammatory goodness (though also mega sugary!). My choice is always to go with the whole food, which is why I prefer dates and coconut sugar over the rest. But at the end of the day, sugar is still sugar and I try to consume as little as possible.
But hey, I'm human!! And so, here are my pancakes…
GF paleo mini pancakes with coconut cream and blueberries
Makes about 6-8 mini pancakes
Pancakes
1/2 cup almond flour (or your choice of gf flour)
1/3 cup chestnut flour (or your choice of gf flour)
1/4 cup coconut/almond/your choice of dairy free milk
1/2 small apple
2 tbsp coconut oil
3 eggs (or flax/chia eggs or aquafaba)
pinch of salt
pinch of raw vanilla powder (optional)
Optional
pinch of raw vanilla powder
2 tbsp grated ginger and turmeric
Coconut cream
the meat of 1 young Thai coconut
or
1 can coconut cream, flipped over and refrigerated overnight
1/4 cup liquid sweetener (I used agave)
Garnish
1 cup blueberries
Preparation
Coconut cream
Fresh coconut
Blend up your young Thai coconut meat with a little sweetener (or not). I use agave here simply to preserve the lovely porcelain colour of the coconut. I have used coconut sugar in the past for a lovely toffee like flavour. It'll literally be the texture of cream.
Canned coconut
Open your flipped over can (the right way up) and scoop out the hard white coconut cream that has collected there. Transfer to a blender and whip with some sweetener (or not) till fluffy!
Pancakes
Seriously – do you have time to combine the wet and dry ingredients separately? I don't, so I just toss everything into a mixer/blender and combine.
Heat a little oil in griddle/pan – I use coconut. Pour in just under a ladle full of batter into the pan and cook through and then flip over. Repeat till batter is finished.
Add coconut cream on every layer of pancakes and smoosh some blueberries in there too, and so on, till you get a nice stack. I drizzled mine with a little extra date syrup for the photo, but you could use agave, coconut nectar or nothing at all!
Happy weekend xo
You'll find recipes full of foods with antihistamine and anti-inflammatory properties my books Anti-Recipes and The Anti-Cookbook
CLICK HERE TO CREATE YOUR OWN PERSONALISED HEALING HISTAMINE PLAN.