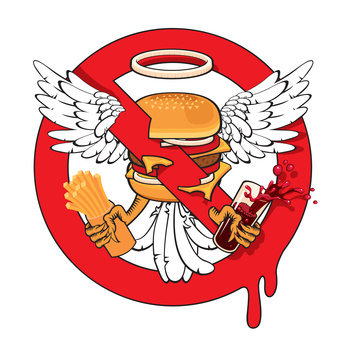 Children lacking the HNMT gene responsible (along with Diamine Oxidase) for degrading histamine in the body, are likely to suffer an increase in adverse reactions to food additives and colorings, which may exacerbate existing ADHD [1]. I have a feeling we'll be seeing many more studies making a stronger case for food additives and colorings being implicated in all kinds of behavioral disorders in children.
Dr. Emily Deans on her blog Evolutionary Psychiatry had this to say about the study: "Overall, the three year-olds had significant reactions to the hyper juice (more Mix A than Mix B) if they lacked certain alleles of the histamine N-methyltransferase (HNMT) gene. There seemed to be no differences in the reactions depending on the dopamine or other checked genotypes. In the 8/9 year-olds, the results were quite similar. Not too much difference when dopamine may be off, but a significant difference depending on the HNMT gene allele."This is not only the first study I have seen definitively making a link between behavioral problems in children and food additives, but also the first one linking histamine to it. Though it wasn't a huge sample (less than 300 kids) and was not a long term study, I'm sure we'll be hearing a lot more in the near future.
As someone who can attest to the mania inducing effects of food additives and colouring, I sincerely hope that parents around the world will pay more attention to what they put in their children's bodies, whether influenced by histamine or not. My uncle had a very simple rule with his kids in the supermarket. You can have it if you can pronounce every word on the food label! His kids were well into their teens before getting their first taste of nasty foods. By that time their taste buds were well formed enough to know that it was poison. They're two of the healthiest eaters I know (other than their parents!).
I'd love to hear from you if this study correlates with your own experiences and if you've had success treating your child through a low histamine, low amine, or dye/preservative free diet.
It's finally here! Man Food – a high nutrient antihistamine and anti-inflammatory ingredient filled book geared towards guys, women who love to work out, yoga like they mean it, or just load up on healing nutrients. Features my personal shopping list of antihistamine and anti-inflammatory foods.
The Anti-cookbook and all liquid Anti-Detox Book, don't treat any conditions, but feature a plethora of the high nutrient antihistamine and anti-inflammatory ingredients that have been instrumental in helping me feed myself on a limited diet. The Anti-cookbook features a six page list of antihistamine and anti-inflammatory foods and comes in regular and Paleo.
The Low Oxalate Cookbook features antihistamine and anti-inflammatory rich recipes.
Don't miss the Low Histamine Beauty Survival Guide for non-toxic beauty tips, the skinny on histamine releasing (mast cell degranulating) beauty ingredients, antihistamine and anti-inflammatory beauty alternatives and the top brands natural brands I've found.
Take a peek at my other low histamine and antihistamine cookbooks for more high nutrient recipes
———-REFERENCES———-
[1] http://www.ncbi.nlm.nih.gov/pubmed/20551163