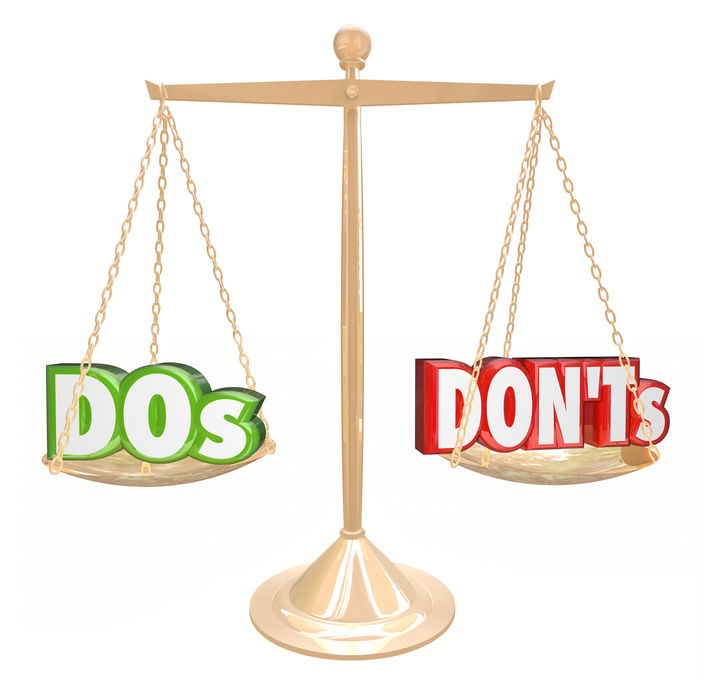 Going to the doctor to nail down a diagnosis is like a game of chess; or arm wrestling. Say the wrong (but true) thing, and you're tossed out on your butt and labelled difficult, or even worse, unstable. I've been through it all myself, unsuccessfully for decades, till I figured out how to work the system. Here's what you need to know to not only work, but beat the system. It's a mix of research, knowing your target audience, and a few Jedi mind tricks. Here we go…
DON'T CALL IT LEAKY GUT
There is nothing that raises the hackles of a reputable doctor more than hearing that term. You can print out as many Dr. Axe/Jockers/Mercola/Weil posts as you like, but they ain't buying it. It's an instant quacko/wacko write off. Once it's out there, you can forget them listening to anything else you have to say. They may be sitting there nodding their head and smiling, but internally they're thinking, "nutso". Chances are you'll be fobbed off with a prescription for probiotics (right approach, but not for histamine, more on that here) with nasty histamine triggering fillers and preservatives, and maybe a Proton Pump Inhibitor (PPI), which is the right track, but way off the mark in most ways because we're not addressing the underlying issue.
Try saying instead "intestinal permeability". Present your case. The symptoms. The studies on intestinal permeability. Ask for a Genova Zonulin test that is used to diagnose it. Check out Restore by Zach Bush, and quercetin, both of which help tighten the loose T junctions that result in food and bacteria crossing from the stomach into the blood stream. Read about how histamine causes leaky gut here.
DON'T CALL IT HISTAMINE INTOLERANCE
Unless you're with a naturopathic doctor, or a functional medicine one. Otherwise they will immediately equate it to gluten intolerance, which, to your run of the mill doctor, is the mother of all non-diagnoses. Talk instead of mast cell activation, an inability to break down histamine due to impaired diamine oxidase levels. Bring Dr. Lawrence Afrin's "Never Bet Against Occam" book with relevant passages highlighted to read to them. Quickly toss out the stats on mast cell activation: "One in 6 or 7 Americans is believed to suffer from it." They will think you mean mastocytosis, which is actually rare, and you will correct them on the difference.
DON'T REFUSE MEDS RIGHT OFF THE BAT
There's nothing that tunes out a doctor more than hearing you're unwilling to try anything they can actually do to help you. Fine, like me, maybe you're tired of having been prescribed the wrong meds for years. But that leaves the doctor with absolutely no incentive to test you for anything. Their job is to heal. If they are not trained in nutrition, what option have you left them to help you with? Get your diagnosis, see what they have to offer, then if you're hell bent on saying no, do it and bugger off to do your own thing, hopefully with the help of a nutritionist at least.
DON'T TELL THEM YOU LEARNED ALL ABOUT THIS IN A FACEBOOK GROUP
You may as well sit there and tell them you have two heads for all the good this will do you. This is probably the absolute worst thing you can tell a doctor, worse than leaky gut or candida.
DON'T EXPECT DOCTORS TO HAVE ALL THE ANSWERS
There seems to be an infinite number of medical issues, and only so many hours in the day. While mast cell disorders (and therefore histamine issues) have turned out not to be rare as previously thought, like when I was diagnosed, there is a finite number of hours in the day. Keep in mind that the average doctor has a time limit that is dictated by insurance companies. Sadly the best doctors I have had do not accept insurance for this reason. Even sadder is that I cannot afford to see them. The UK national health, and other universal healthcare systems, while flawed, do fill a gap. While they're also unlikely to spend enough time working out what's wrong with you, relieving the burden of covering your basic health care could free up enough cash to go see a specialist.
WONDERING HERE TO START? HERE'S A FOUR WEEK COURSE & MEAL PLAN TO TAKE THE STRESS OUT OF HEALING HISTAMINE
DON'T LET THEM CALL YOU CRAZY, CHECK YOUR CHARTS AND CONTEST THEM
You have the right to see your charts and you have the right to ask for a review of your doctor's handling of your case. I'm not saying you need to litigate, but rather that you should ask for their behaviour to be reviewed. I am currently doing this with a doctor who I believe mishandled my case and did not take into account valid concerns I had.
Click here for tests to ask your doctor.
DO PRINT OFF MEDICAL STUDIES FOR THEM
Printing out research and highlighting relevant passages is of key importance. If they are unwilling to pay attention to them, switch doctors, or put them in touch with a mast cell specialist like Drs. Theoharides, Afrin, and Castells. You can find their contact information online. Ask them to correspond with your doctor. Many of them are happy to help spread awareness.
DO CALL IN ADVANCE TO SEE IF THEY'VE TREATED ANYONE LIKE YOU
I've been to so many people who have claimed to understand histamine and mast cells only to find they've read one article. I've found these doctors are most likely tho throw in the towel on you at the first turbulence, because they've run out of ideas. So please do call ahead, explain what you're dealing with, and ask if they have any other patients like you.
DO ASK FOR RECOMMENDATIONS
The most important step is asking for a recommended doctor. Write to the mast cell docs asking this question, ask in FB groups (they're good for some things).
You'll find recipes full of foods with antihistamine and anti-inflammatory properties my books Anti-Recipes and The Anti-Cookbook
CLICK HERE FOR A FOUR WEEK HISTAMINE RESET WITH MEAL PLANNERS, STRESS RELIEF STRATEGIES & MORE