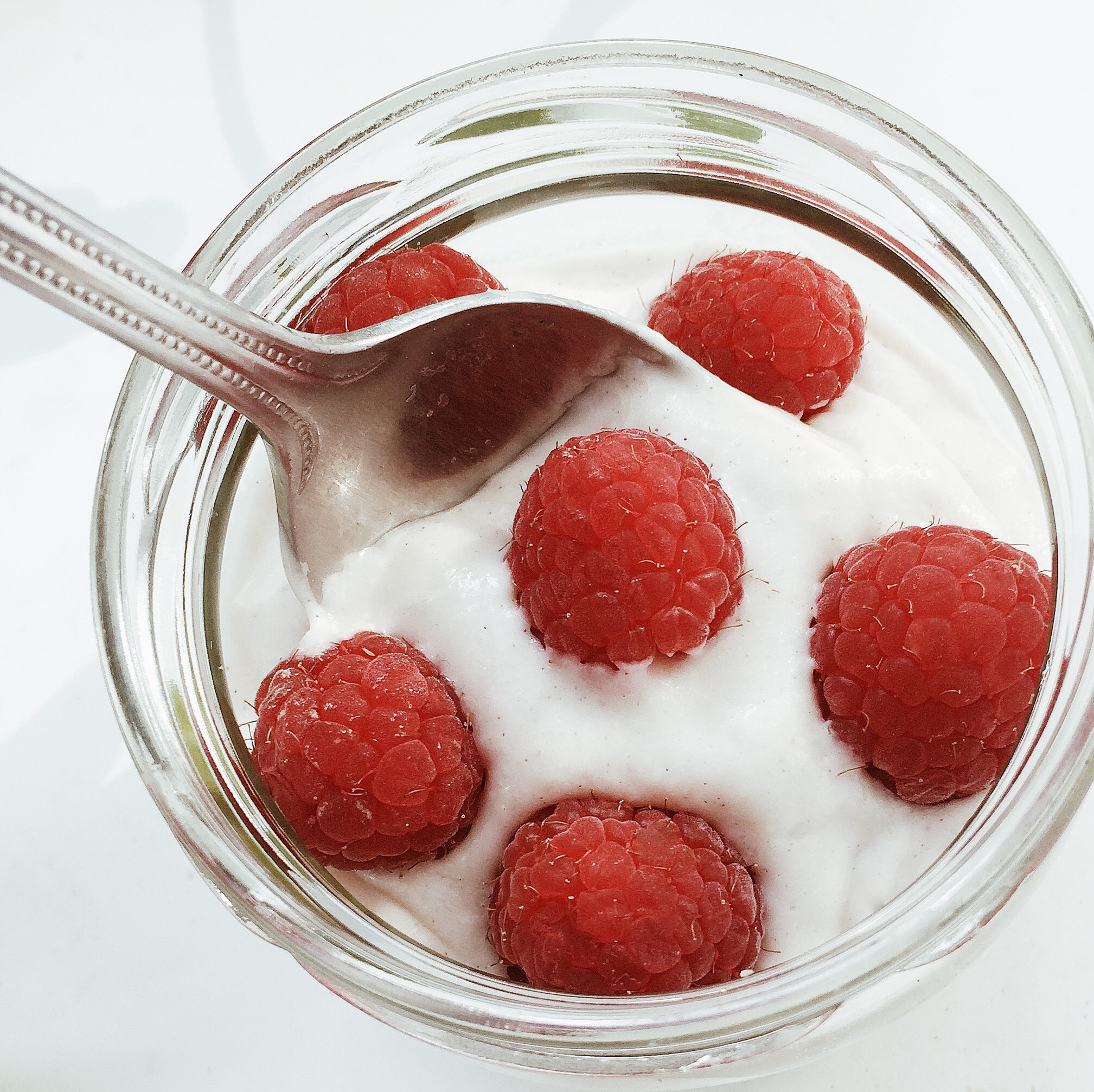 This is such a simple recipe that I almost hesitated in sharing it. But then I thought, I'm all about the simplicity, which is what my books are all about.
In the words of the immortal Audrey Hepburn: "I'm a good girl I am." So I am, and so I deserve a treat here and there. I've been giving pancakes a break for the last few months in favour of custardy desserts and this is my current favourite.
Raspberries are on many lists as high histamine but as you may know by now, I eat a histamine-balanced diet. I know that six raspberries a week isn't a big deal, but for someone with serious issues it might be. You may wish to use the sweetener if you have a real sweet tooth, I do either deepening on what I've ingested fruit sugar wise in the rest of the week.
You'll find recipes full of foods with antihistamine and anti-inflammatory properties my books Anti-Recipes and The Anti-Cookbook
CLICK HERE FOR A FOUR WEEK HISTAMINE RESET WITH MEAL PLANNERS, STRESS RELIEF STRATEGIES & MORE
Vanilla (or cacao) pudding
Ingredients:
2 young thai coconuts, meat scraped out and water separated
or
2 cans of coconut cream/milk turned over and chilled overnight
1/4 – 1/2 cup young thai coconut water
optional
pinch salt (brings out the sweetness)
pinch raw vanilla powder (is fermented but a pinch was always fine for me)
berries as a garnish and extra quercetin boost
1/4 cup coconut nectar or your choice of liquid sweetener
Directions:
Place the young thai coconut meat in a blender with the water, vanilla, pinch of salt and process for about five minutes till smooth. You can also do this in a food processor.
If using canned milk, remove cans from fridge and flip over. Open the can and scrape out the hard coconut cream and place in a blender with the rest of the ingredients.
Simple!
You'll find recipes full of foods with antihistamine and anti-inflammatory properties my books Anti-Recipes and The Anti-Cookbook
CLICK HERE FOR A FOUR WEEK HISTAMINE RESET WITH MEAL PLANNERS, STRESS RELIEF STRATEGIES & MORE