It's been a while since I checked in with myself and with all you lovely folk out there.
Here's what's been happening:
I spent the week before last shooting a number of cooking videos, an interview with a local British journalist (it was a fabulous disaster, more on that in an upcoming post), and a six week yoga course.
Yup, you heard right: a yoga course. Coming to your living room real soon is an introduction to restorative yoga. I enlisted my yoga teacher Lori Sjollema here in Spain to help me recreate the restorative (chilled out) sequences I've used over the last year to help get me where I am health-wise.
Where's that? Check out the photos…I just recently had my hair bleached and toned by the wonderful Phoebe at the George Northwood salon in London. It's significant because just over a year ago I was still reacting horribly to chemicals and wouldn't have dreamt it was possible to smell the bleach let alone put it anywhere near my head. While we've been going for model highlights (as they call it at this salon) with a balayage technique (which means it doesn't touch the scalp), I told Phoebe to get real close to the scalp this time, close enough to put chemicals all over it. While I definitely don't plan on making a habit of it, I mean, bleach, blecch, I am certainly enjoying the freedom. Yes, to people who have never experienced the all-consuming chemical and food trigger avoidance many of us with histamine/mast cell issues do, it seems totally mental to be excited about hair colour, but when you consider that I wrote an ebook just a few short years ago detailing my beauty routine thus:
"Washing" my hair with water, or wearing gloves to shampoo just the ends without touching the scalp.
Scrubbing my body with sea salt and a bath mitt (and nothing else).
Employing "shower" shoes or a rolled up yoga mat to avoid product back wash when sharing a shower with a significant other.
Using a nail file to file off water-based nail polish rather than use soy-based polish remover.
Henna to dye the hair (I will still use henna again when I go back to my natural midnight brown colour).
And now, I'm using any nail polish I want (I use zoya), soy based remover, I dye my hair any way I want, I wear any (natural) make up I choose (check out the store or ebook for my top choices).
Not too shabby for the chick who cried her way through her first Notting Hill carnival because some woman accidentally sprayed her with perfume, the one who lost her s**t on a plane when people ate cheese next to her (yeah, thanks amygdala), the one who was so terrified of chemicals and pollen that she wore one of those SARS masks everywhere for a few months.
A combination of diet (more on that in the anti-cookbook and anti-detox books), meditation (it's been shown to switch off some of the genes related to histamine/mast cell disorders) and yoga has totally turned my life around.
A note to meditators and those employing it to heal: it took me some time to understand the difference between making my peace (through meditation) with my life, and trying to survive a situation that no-one should be forced to tolerate, while trying to keep my sanity. If you can take steps to make your life better by removing yourself from a stressful situation that's making you miserable and sucking your life force, go ahead and do that, do not attempt to use meditation to stick your head further in the sand. There's no heroism in sticking it out and trying to apply meditation as a bandage. Take action, then meditate, or meditate while you take action. You'll find more on what I'm talking about here.
One of the bravest decisions I made was to accept I needed to fix myself. Once I did, the most amazing thing happened – I met and moved in with someone who helped me heal on an emotional and physical level. We meditate and do yoga together. We eat the same diet (he just likes being healthy), we read books and discuss our spiritual and physical development. We all need a little magic in our lives, irrespective of how long it lasts. Sometimes a little fairy dust is all it takes to help us fly…but make no mistake, it's not your other who sprinkles it on…it's you, and there's a never ending supply as long as you take the time to understand how amazing and unique you are as a human being and that happiness, wellness and super charged healing comes from within. We just sometimes need a little space or understanding and support to let it flourish.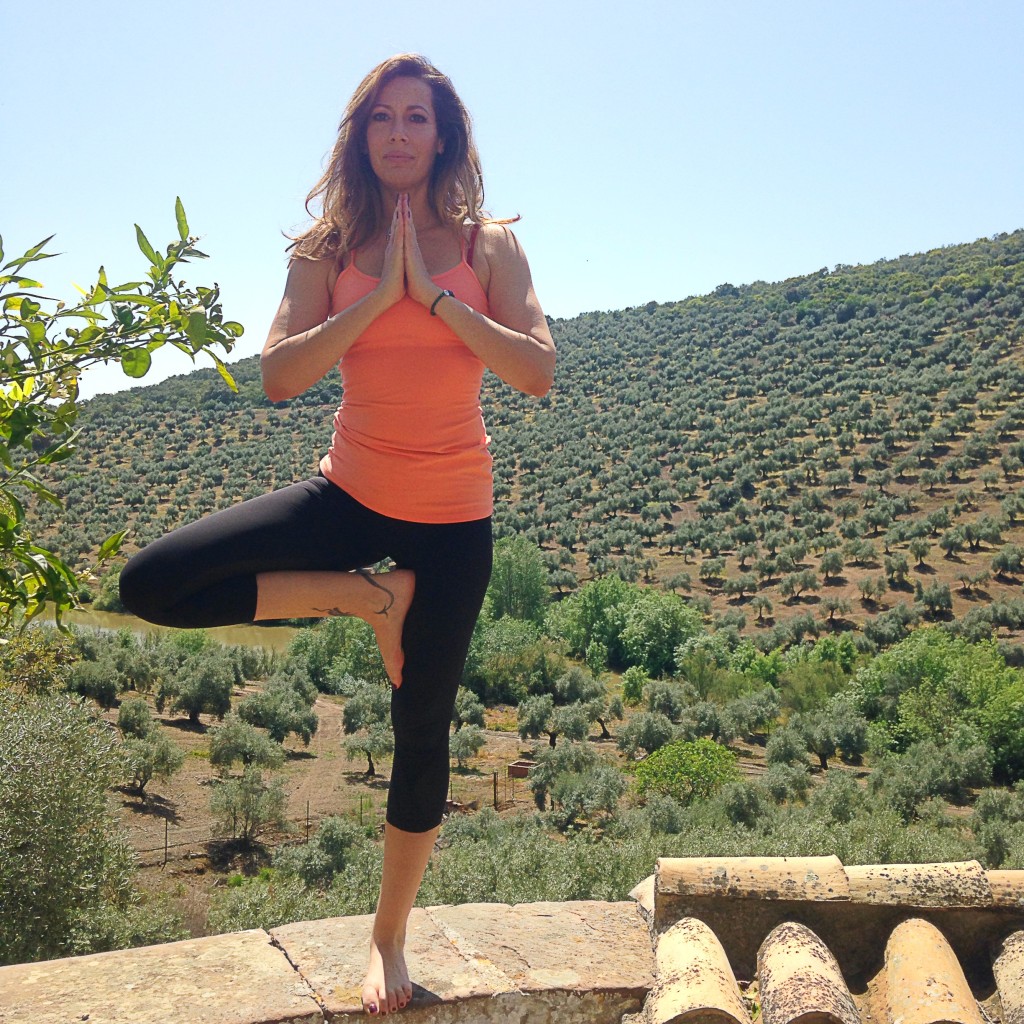 Back to yoga.Having spent the last week in London, hitting up Whole Foods and checking out all the new organic/raw food restaurant/juicing talent, as well as frequenting the insanely intense yogasana class of Stewart Gilchrist – one of the most amazing teachers I have had the pleasure of experiencing, I'm now back in Spain putting the finishing touches on the yoga course. I'm quite sure Stewart would hate being described thus, but he's taught quite a few high profile people like Woody Harrelson, various supermodels, and supremely bottomed Pippa Middleton (among others). Lori, my teacher in Spain, trained at Jivamukti with Sharon and David Gannon in the same class as Stewart. I love how small the world is!
The point is that I spent years moulding my body to fit the idealised notion I had of who I was. The conflict zone CNN/BBC journalist always in danger, always on the move, definitely totally in control. But nothing was further from the truth. My body imploded under the duress, I got sick, and the career and life I worked so hard to nurture came crashing down around me.
And yet I kept trying to heal in the only way I knew how: pushing myself, trying to batter my body into submission by lifting weights aggressively, running till the verge of collapse, kickboxing till my nerves were so raw that I exploded in anger at the drop of a hat. My type A personality forced me into a competition, against myself, against my sickness. But my body rebelled, and soon I was bed-bound, out of work and in serious debt.
And then, I re-discovered meditation. Regaining the mind body connection helped me let go of who I no longer was, rekindling the passion for my long-abandoned yoga.
Medical studies show that yoga fights all kinds of inflammation and that pranayama breathing in particular, sometimes referred to as yoga or yogic breathing, may lower histamine levels and help asthmatics lessen their need for inhalers [1]. I now practice many styles of yoga, balancing my competitive nature with the more yin, yielding, female aspects of yoga, and now I'm almost ready to share my personal yoga practice with you.
The six-week course, is based on a practice developed by my yoga instructor Lori Sjollema, in response to my requests for soothing, cooling, sequences to help put out the fires in my body created by inflammation. The six videos, each designed to build on each other, will introduce you to the basics of restorative yoga, with plenty of modifications for those with less range of movement or balance issues. Each 30 minute video will feature an additional 15 minutes of yoga nidra and another 5 minutes of seated meditation, for a total of 50 minutes per video. But you'll be able to just play the main 30 minute sequence if you're in a rush.
We designed the course with those new to yoga in mind, and certainly being mindful of the fact that many of us have not exercised for many years or are fairly limited in our range of motion/movement, or dealing with vertigo. A chair and a couple of blocks or pillows are all you need to gently ease into some of the poses (and we'll show you how of course). Once you're familiar with them, you can do away with these props and progress steadily. Videos will be available weekly and the course can be played as many times as you like.
This course has been created to serve as a gentle introduction to the world of yoga, inspiring you to seek further practice as you gain strength, of mind as well as body. It's not a practice that's going to have you turning cartwheels or making pretzel shapes with your body, it's about relaxation, mindfulness, meditation and healing. It's most suitable for beginners and those who find sitting still for meditation challenging.
Sign up to my mailing list to make sure you hear when it launches…I'll be offering a limited number of discounted courses to those who are unable to work.
In other news, I recently wrote a post for the wonderful New York based Beauty and Wellbeing online magazine. It's a round up of my favourite healthy eateries in airports across the globe. LAX in particular stood out – it boasts the world's fist plant based airport restaurant. You can read it here.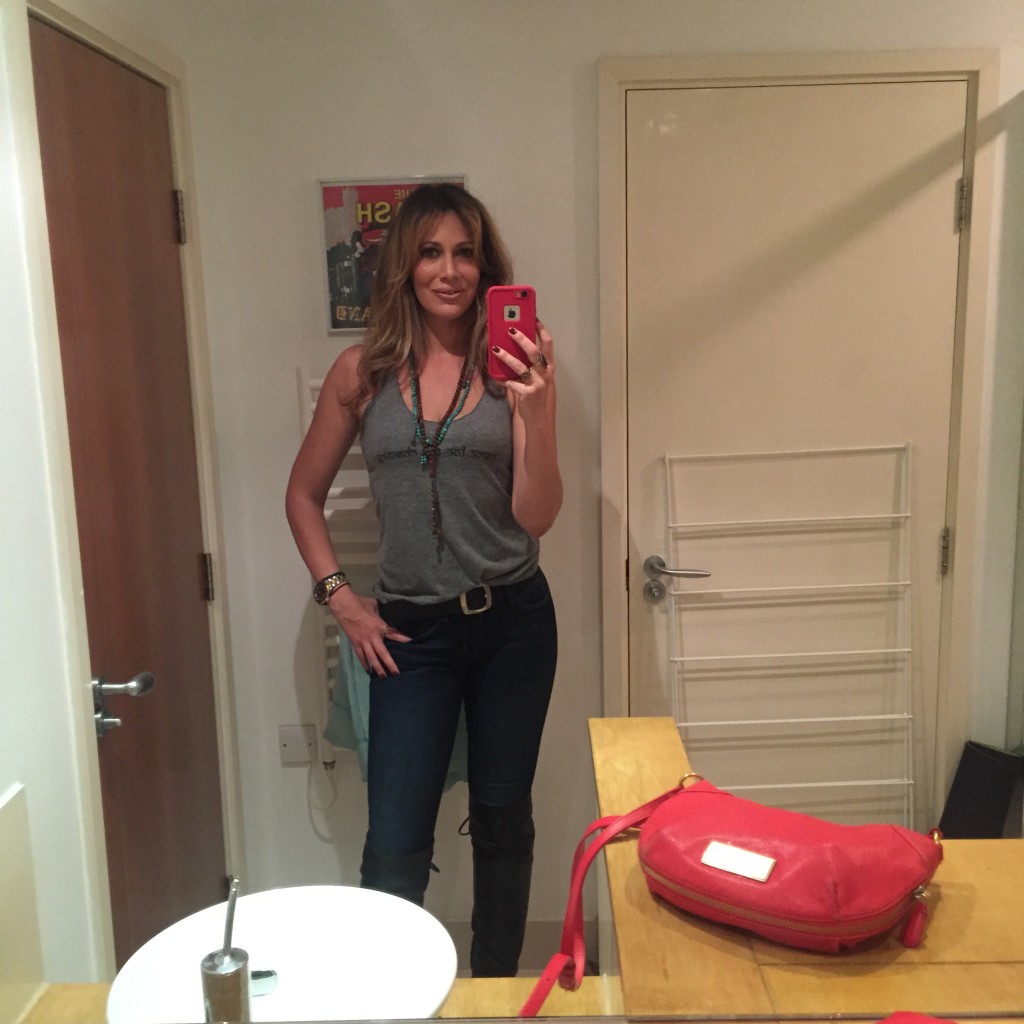 The Anti-cookbook and all liquid Anti-Detox Book, don't treat any conditions, but are high in the high nutrient antihistamine and anti-inflammatory ingredients that have been instrumental in helping me feed myself on a limited diet. The Anti-cookbook features a six page list of antihistamine and anti-inflammatory foods and comes in regular and Paleo.
The Low Oxalate Cookbook features antihistamine and anti-inflammatory rich recipes.
Don't miss the Low Histamine Beauty Survival Guide for non-toxic beauty tips, the skinny on histamine releasing (mast cell degranulating) beauty ingredients, antihistamine and anti-inflammatory beauty alternatives and the top brands natural brands I've found.
Take a peek at my other low histamine and antihistamine cookbooks for more high nutrient recipes and sign up to my mailing list for freebies.
Please remember, even antihistamine and anti-inflammatory foods can hurt us, please always exercise caution and consult a medical practitioner before adding new foods.