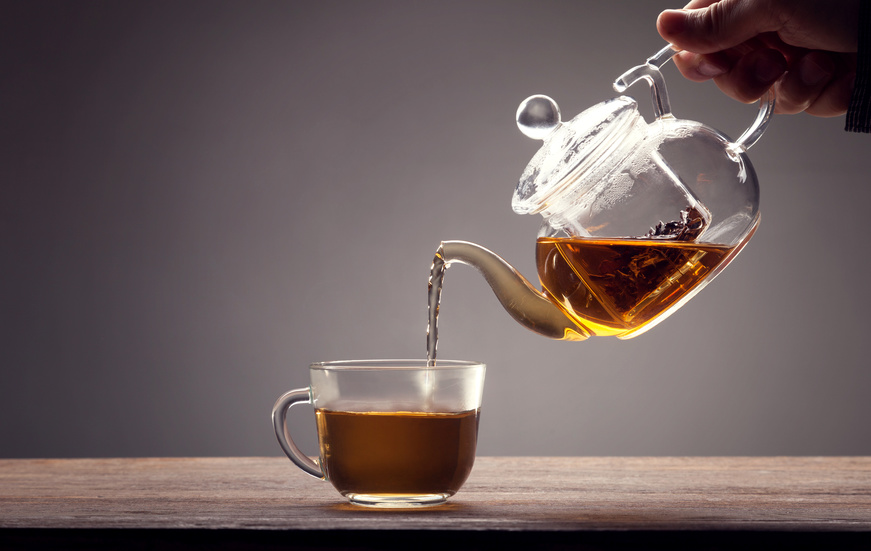 There are many reasons that antihistamines make you sleepy. One reason is that histamine is involved in controlling the circadian rhythm/wakefulness cycle. And we can use that information to our advantage, even if we don't use pharmaceuticals.
Given that we know antihistamines can make us gain weight (I gained SO much) and a bunch of other stuff, it seems like a good idea to get a little support from the natural world where we can, especially when it's not a supplement.Please remember, any tea, supplement, anything, even if it has antihistamine properties, can be problematic for us. So always check with a doctor before adding anything new to your diet.
I find these a great substitute for my once ubiquitous glass(es) of nightly red wine…
CHINESE SKULLCAP
Not only an antihistamine and mast cell stabiliser, Chinese Skullcap is an anti-anaphylactic. It also blends nicely with…
PASSIONFLOWER
An antihistamine with strong anti inflammatory action. Passionflower has been proposed as an antidote to excessive steroid use. In our case more likely to be caused by obsessive nasal spraying rather than working out with 'roids!
"In this study, 40% ethanolic extract from Passiflora foetida leaves contained 0.84% vitamin which was reported to possess potent anti-inflammatory effect. In addition, other compounds i.e. Kaempferol, apigenin and luteolin in this plant were found to exert anti-histamine release. The present toxicity study revealed no harmful effect in the experimental animal. Therefore, the quality control of the above mentioned compounds in the extract could lead to anti-inflammatory and anti-allergic drug development for compensation of excessive steroidal drugs usage."
Click here for a round up of all the other great scientific information I've gathered over the years.
VALERIAN
This wonderful root also helps with other more female issues that you can read about here as well as being a sleepy time favourite of mine.
It's finally here! Man Food – a high nutrient antihistamine and anti-inflammatory ingredient filled book geared towards guys, women who love to work out, yoga like they mean it, or just load up on healing nutrients. Features my personal shopping list of antihistamine and anti-inflammatory foods.
The Anti-cookbook and all liquid Anti-Detox Book, don't treat any conditions, but feature a plethora of the high nutrient antihistamine and anti-inflammatory ingredients that have been instrumental in helping me feed myself on a limited diet. The Anti-cookbook features a four page list of antihistamine and anti-inflammatory foods and comes in regular and Paleo.
The Low Oxalate Cookbook features antihistamine and anti-inflammatory rich recipes.
Don't miss the Low Histamine Beauty Survival Guide for non-toxic beauty tips, the skinny on histamine releasing (mast cell degranulating) beauty ingredients, antihistamine and anti-inflammatory beauty alternatives and the top brands natural brands I've found.
Take a peek at my other low histamine and antihistamine cookbooks for more high nutrient recipes
————REFERENCES———–
Choi, Yun Ho, Eui Hyeog Han, Ok Hee Chai, Yun Kyu Kim, Hyoung Tae Kim, and Chang Ho Song. "Scutellaria baicalensis Inhibits Mast Cell-Mediated Anaphylactic Reactions." Korean Journal of Physical Anthropology 23.4 (2010): 217. Web.
Sasikala, V., S. Saravanan, and T. Parimelazhagan. "Analgesic and anti–inflammatory activities of Passiflora foetida L." Asian Pacific Journal of Tropical Medicine 4.8 (2011): 600-03. Web.
"Valerian." University of Maryland Medical Center. N.p., n.d. Web. 04 May 2017.