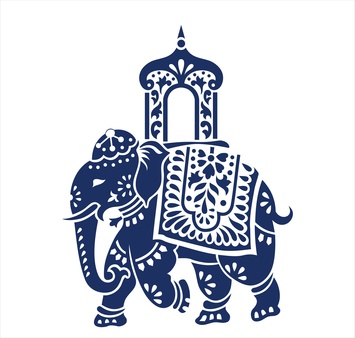 It hasn't been too long since my initial oxalate post but my oh my word, low oxalate has rocked my world.
Basketball stomach is now a thing of the past, as is razor blade in urethra fun time and, most importantly, cry in pain sexy time. You may want to look into oxalates if you have one of these conditions: Autism, asthma, cystic fibrosis, kidney stones and vulvodynia (to name just a few) or if you're suffering from urinary tract problems, pain during intercourse, migraines and dizziness [1].
To be honest though, I'm not fanatical about being low oxalate. I've found that rotating my foods and how I prepare them means that I don't need to get obsessive about it. I think that in my case the problem was that I was juicing most of my high oxalate foods (kale, chard, fennel). Having now had time to do some more research I've come across a number of studies by Indian researchers that offer some insight into how best to prepare higher oxalate foods.
I've been hoping to interview Susan Owens on the subject – it was through her that I first became aware of cooking as a method of lowering oxalates.
How to have your kale and eat it too…
Here are my top tips for lowering oxalic acid (and for all you paleo's out there – phytic acid) in foods, according to the studies I found. These have all worked for me…I'm now able to enjoy more of the high nutrient medium/high oxalate foods I just had to find a way to keep in my diet!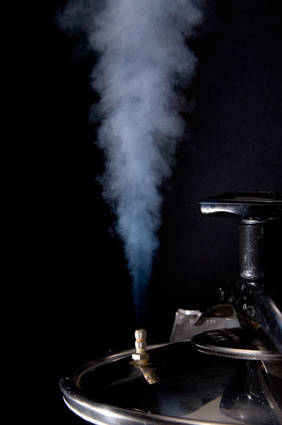 #1 oxalic and phytic acid lowering cooking method for greens
Blanch baby blanch!
Blanching for 10 minutes at 95Cs/200F lowered oxalic acid by 40-115% across various green vegetables [2]. That pushes many veggies back into the low oxalate/safe zone!
Pressure cooking for 15 minutes was a close second.
#1 oxalic and phytic acid lowering cooking method for pulses
This study showed an average 25% drop in oxalic and phytic acid in pulses that were soaked overnight and sprouted for 48 hours before being boiled [3]. I had a lovely idea of making my own chickpea flour from soaked and sprouted pulses, but sadly it seems that drying the pulses again raises oxalic acid content once more [4] – so watch out!
Here's a list of low/medium oxalate and low histamine foods that I compiled using various lists on the internet. It's the list I'm working from, please do not take it as gospel, it's just there because I was so overwhelmed at first and I thought others might appreciate a little inspiration to get started. Please see Susan Owens' site for a full list of low oxalate foods.
PLEASE NOTE: various low oxalate sites warn that you shouldn't jump into an extremely low oxalate diet as it can kick the body into a sudden detox, causing it to suddenly dump its oxalate stores which can cause an intensification of symptoms.
LOW HISTAMINE & LOW TO MEDIUM OXALATE FOODS
FRUITS
Very low – low oxalate foods
CRANBERRY (low histamine on some lists)
CHERRY (low histamine on some lists)
APPLE FUJI
APPLE GALA
APPLE GOLDEN
APPLE BRAMLEYS
APPLE GRANNY SMITH
APPLE RED
BLUEBERRIES
CRANBERRIES DRIED
DATES MEDJOOL
LEMON
MANGO
CASABA
HONEYDEW
WATERMELON
PASSION FRUIT
PEACH
PEAR BARTLETT
Medium oxalate foods
APPLE BRAEBURN
APPLE MACINTOSH
BANANA
DRIED CHERRIES
BLACKCURRANTS
DATES MEDJOOL
LIME
CANTALOUPE
VEGETABLES
V. low – low oxalate foods
CORN
BOK CHOY
BROCCOLI RAW AND BOILED
CABBAGE GREEN RAW
NAPA CABBAGE
CABBAGE PURPLE
CARROTS BOILED
CAULIFLOWER BOILED/STEAMED/RAW
CUCUMBERS
GARLIC
TURNIP GREENS
ARUGULA
RAAB BROCCOLI
KALE (not curly!)
KHOLRABI
KOHLRABI LEAVES
MOST LETTUCE IS VERY LOW
MUSHROOMS (I still eat some)
ONION, WHITE
ONION, YELLOW
RED PEPPER
RADISH, DAIKON
RADISH, RED
RADISH, WHITE
RUTABAGA
SEAWEED, HIJIKI
SEAWEED, KOMBU
SEAWEED, NORI
SEAWEED, WAKAME
SHALLOTS
SPROUTS, ALFALFA
SQUASH, ACORN
SQUASH, BUTTERNUT
SQUASH, KABOCHA
SQUASH, SPAGHETTI
SQUASH, YELLOW
SQUASH, ZUCCHINI
TURNIP
WATERCRESS
Medium oxalate foods
ARTICHOKE
ASPARAGUS
GREEN BEANS
BRUSSEL SPROUTS
BROCCOLI STEAMED
CARROTS RAW
CELERY
ENDIVE
FENNEL
GRAPE LEAVES
RAAB BROCCOLI STEAMES
COLLARED BOILED
LEEKS RAW
JICAMA
RED ONION
PARSNIPS
BELL PEPPER, YELLOW
BELL PEPPER, GREEN
SEAWEED, DULSE
HERBS/SPICES/CONDIMENTS
Low oxalate foods
BASIL
CIDER VINEGAR (the lowest histamine of all the vinegars)
CHILI
CHIVES
CORIANDER
CRESS
GINGER
LEMON BALM
MUSTARD
WHITE PEPPER GROUND
PEPPERMINT
ROSEMARY
SAVORY
CAYENNE PEPPERS
HABANERO PEPPERS
Medium oxalate foods
DILL
PARSLEY
BLACK PEPPER GROUND
TAHINI DRY ROASTED
LEGMES/NUTS/SEEDS
Low oxalate foods
CANNED CHICKPEAS (but dry/boiled are medium!)
LIMA
MUNG
RED LENTILS BOILED
BROWN LENTILS
GREEN PEAS
SPLIT GREEN PEAS
SPLIT YELLOW PEAS
SUNFLOWER BUTTER (small amount)
Medium oxalate foods
CHICKPEAS BOILED
PISTACHIOS
ALFALFA SEEDS
BROC SEEDS
MUNG BEAN
MEAT/POULTRY/FISH
Low oxalate foods
ANCHOVIES (fresh)
FLOUNDER
HADDOCK
PLAICE
SALMON
FRESH TUNA
BEEF
LAMB
LIVER
EGGS
OTHER
Low oxalate foods
WHITE CHOCOLATE (I can eat homemade raw white chocolate – you might not be able to)
GRAINS/FLOURS
Low/Medium oxalate foods
WHITE RICE
WILD RICE
CORN
COCONUT FLOUR
BLACK EYED PEA FLOUR
FLAX SEED FLOUR
CELLOPHANE NOODLES
BROWN RICE PASTA COOKED
WHITE RICE
THAI JASMIN RICE
Soaking rice and grains for 12 hours lowers oxalates.
Medium oxalate foods
CHICKPEA FLOUR
BROWN RICE FLOUR
SORGHUM
MILLET
ROLLED OATS COOKED
RICE NOODLES
BROWN RICE
JASMIN RICE
UNCLE BENS WHITE RICE
WILD RICE
FATS/OILS
Low oxalate foods
CANOLA
COCONUT
OLIVE
SESAME SEED
SWEETENERS
V.low/low oxalate foods
AGAVE
RAW COCONUT NECTAR
—————-REFERENCES———–
[1] http://lowoxalate.info/research.html
[2, 3, 4, ] http://www.ajofai.info/Abstract/Effect%20of%20cooking%20and%20processing%20methods%20on%20oxalate%20content%20of%20green%20leafy%20vegetables%20and%20pulses.pdf
Also http://www.ncbi.nlm.nih.gov/pubmed/12102364