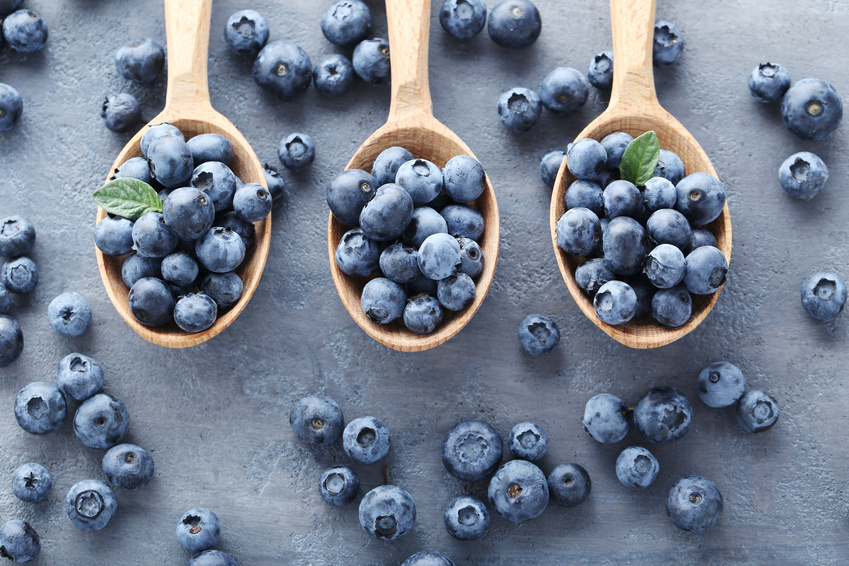 Research tells us that consuming antioxidant foods at every meal helps us stay out of "oxidative debt". If you've been reading my blog and following a similar diet to mine, you'll be doing this already (and it certainly explains why I can tolerate higher histamine foods). Here's what we know about how free radicals are causing inflammation generally, and triggering histamine release from mast cells in the body.
All references always at the end of the post.
MAST CELL STABILISER IS AN ANTIOXIDANT?
It started with a study I tripped over while researching something else: sodium cromoglycate, a commonly prescribed mast cell stabiliser (prevents mast cells from releasing histamine and other inflammation) has antioxidant activity.
Which led me to wondering how histamine and mast cells are linked to antioxidants (the good stuff you find in foods like blueberries).
ANTIOXIDANTS & MAST CELLS
Free radicals (linked to cancer and aging) trigger mast cells into releasing histamine in the body
Anti-oxidant foods can prevent histamine related damage
Polyunsaturated fatty acids (PUFA) are found in walnuts and salmon which both have a good amount of inflammation fighting omega 3 fatty acids. PUFAs are also in sunflower and soybean oil, and meat (unless you go for grass fed and finished), which all have a higher omega 6 content. PUFAs can generate free radicals, which are linked to aging and cancer, and have been found to release histamine from mast cells. This histamine release however is prevented by antioxidant compounds. I've been fine with a number of higher histamine foods that have higher omega 3 ratio, this may be why.
STAYING OUT OF OXIDATIVE DEBT
According to a recent video by Dr. Michael McGregor, the New York Times best selling author of How Not to Die, antioxidants that fight cancer and prevent age related disease and dementia, are required at every meal, not just once a day. His round up of the latest research really hit home for me since it's what I've been doing for years, only with the intention of balancing out any histamine ingested in that meal. My main source of histamine inflammation preventing antioxidants are fruit and fresh green herbs. I make sure to have a really generous helping of both, every time I eat.
An example would be a few slices of avocado with an antihistamine cilantro, basil and shallot sauce and a generous helping of mixed anti-inflammatory mesclun greens, with a cup of blueberries or other berries/nuts.
People with a mast cell related condition called Mastocytosis are sometimes advised to stay away from morphine and other opiate based medications. I've always known it's because they release histamine from mast cells, but it seems that these medications (and recreational drugs like cocaine) do this by triggering the release of free radicals.
I guess the lesson here is swap out your daily side order of cocaine for fresh basil sauce.
In other news, polyphenols with antioxidant activity were found to have mast cell stabilising properties, which is not news to my readers. It's the reason I have been taking Dr. Theoharides' Neuroprotek antioxidant supplement and eating a diet that balances inflammation. I only wish I'd done it sooner than a few years ago!
ANTIOXIDANT FOODS
Wild blueberries: 14,000 ORAC score.
Pecans: 17,000 ORAC score.
Artichoke: 9,400 ORAC score.
Elderberries: 14,000 ORAC score.
Kidney beans: 8,400 ORAC score.
Cranberries: 9,500 ORAC score.
Oregano, one of the rosmarinic herbs (which include thyme, rosemary and sage) ranks even higher in antioxidant activity than apples (over 40 times higher) and four times higher than blueberries. The Whole Foods website tells us that just one tablespoon of fresh oregano has the same antioxidant activity as an apple.
Explains so much to me…
Tired of trying to figure out what to eat everyday? Take the hassle out of meal planning here.
——— REFERENCES ———-
Publications, Harvard Health. "The truth about fats: the good, the bad, and the in-between." Harvard Health. N.p., n.d. Web. 18 Mar. 2017.
Masini, Emanuela, Beatrice Palmerani, Francesco Gambassi, Alessandra Pistelli, Eliana Giannella, Brunella Occupati, Mario Ciuffi, Tatiana Bani Sacchi, and Pier Francesco Mannaioni. "Histamine release from rat mast cells induced by metabolic activation of polyunsaturated fatty acids into free radicals." Biochemical Pharmacology 39.5 (1990): 879-89. Web.
"The Many Dangers Of Excess PUFA Consumption | Paleo Leap." Paleo Leap | Paleo diet Recipes & Tips. N.p., 15 Feb. 2016. Web. 18 Mar. 2017.
Greger, M.D. Michael. "Antioxidant-Rich Foods with Every Meal." NutritionFacts.org. N.p., n.d. Web. 18 Mar. 2017.
"These Foods, Herb, Spices & Oils are Absolutely Bursting with Antioxidants." Dr. Axe. N.p., 24 Jan. 2017. Web. 18 Mar. 2017.
Bello, M. G. Di, E. Masini, C. Ioannides, J. F. Ndisang, S. Raspanti, T. Bani Sacchi, and P. F. Mannaioni. "Erratum to: Histamine release from rat mast cells induced by the metabolic activation of drugs of abuse into free radicals." Inflammation Research 62.2 (2012): 247. Web.