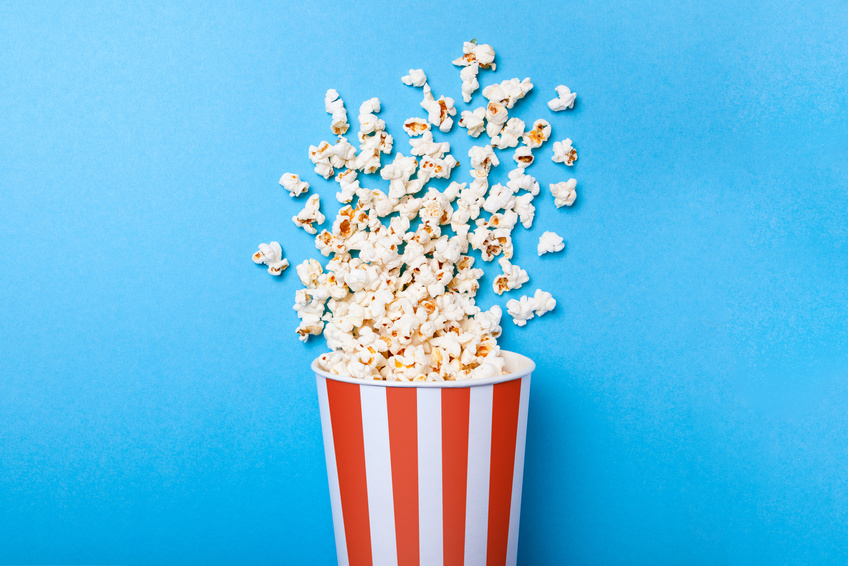 Sometimes we just need a snack. But with histamine intolerance and chronic inflammation, a lot of the usual go-to snacks out there aren't a good idea. Packaged and processed foods add to the inflammation load and "healthy snacks" like yogurt cups, pickles, beef jerky, and dark chocolate are likely going to cause our histamine levels to skyrocket. What's a person trying to heal histamine to do? Well, here are some great (and gourmet) low histamine snack ideas to get you started.
ROASTED BUTTERNUT SQUASH SKINS WITH ROSEMARY
Butternut squash suppresses IgE antibody production, thereby exerting antihistamine qualities. Also possesses anti-ulcer, anti-inflammatory, and antidepressant action.
Cut a washed and de-seeded butternut squash into ½" long slices with the skin. Toss in a large bowl with a couple tablespoons of olive oil and 1 Tbsp chopped fresh rosemary (1 tsp dried). Place on a lined baking sheet and add salt to taste. Then place in a 400 F (200 C) oven. Bake for 15 minutes. Take out and turn the slices over, and then put them back in the oven for an additional 15 minutes.
PLANTAIN CHIPS
These you can often find packaged, but I always make mine fresh. The ingredients should just be plantains, palm oil, and salt. Plantains are a good source of fiber and are considered a "safe starch" (lacking significant anti-nutrients) by researcher and MIT- and Berkley-educated astrophysicist, Paul Jaminet. I make them at home, cooked in olive oil. Just very thinly slice a couple of green/unripe plantains, toss them with some oil and salt, and place them, single-layered, on a parchment-lined baking sheet. Bake at 375 F (190 C) for 20-25 minutes, cool, and enjoy.
ROASTED CHICKPEAS WITH HERBS
Chickpeas are a good source of plant-based protein. If you sprout them, they're also a good plant source of diamine oxidase (DAO), which is the enzyme that helps break down histamine. They are also a good source of anti-inflammatory compounds.
And did you know there are other colors of chickpeas besides beige? It's true. Chickpeas can also be found in green, red, rust-colored, yellow, cream, brown, gray, and black. Researchers found that the richly-colored varieties of chickpeas have up to 13 times more polyphenols, 11 times more flavonoids, and 31 times the antioxidants compared to the traditional cream or beige colored chickpeas.
Roasting chickpeas is easy. Just toss a can of chickpeas (drained and dried as well as you can) with a couple tablespoons of olive oil, sea salt or garlic salt (if tolerated), and your choice of low histamine fresh or dried herbs. Chopped fresh rosemary is great, or try dried oregano. Bake at 350 F (176 C) for 45-50 minutes.
Save the chickpea water. It's called aquafaba, and it can be used as an egg substitute for those with egg allergies, vegans, the frugal, and the unprepared (not an egg in the house). You just use 3 Tbsp chickpea water per egg needed and blend it up using a hand mixer. Voila, an egg. You can also try it in my healthy marshmallow cream recipe, found here.
LENTIL CHIPS
If you don't mind a little kitchen time (which turns out to be essential if you have histamine intolerance), these pita-style chips are well worth the effort. As with all my recipes, these chips are not only low histamine approved, they are packed with all kinds of healing ingredients. There's antihistaminic quercetin in the onion, garlic, coriander, thyme, and basil and additional anti-inflammatory compounds in the onion, garlic, coriander, thyme, basil, and olive oil. These lentil chips are a great accompaniment to an antihistamine soup or salad. Find the recipe on this post.
SWEET POTATO SHOESTRING FRIES
Sweet potato is high not only in the antihistamine flavonoid, quercetin, but also in histamine-lowering rutin, and it has been shown to be protective against ulcers. You can find sweet potatoes in the traditional orange or Okinawan purple potatoes. This recipe would be fun with a mix of both so that you get purple and orange shoestrings.
Sweet potatoes can either be spiralised, if you have a spiraliser, or simply julienned (hand sliced in really thin strips or using a julienne kitchen tool). Allow one large sweet potato per person. When the sweet potatoes are in strings, toss them with olive oil, season with thyme, just salt, or your choice of herb, and bake in a 350 (190 C) or 400 F (200 C) oven (hotter if thicker slices) for 15 minutes in a single layer. Take out, toss them/move around a bit, and bake for another 15 minutes until done but not burned. Let cool a few minutes and enjoy.
ANTIOXIDANT RICH POPCORN
Nope, not a typo, I said popcorn. Unless you have an allergy, or a cross reaction with another food group, blue or purple antioxidant rich popcorn made at home in an air popper could absolutely work for you. I do not include corn in my diet, with this one exception, and only maybe once every few months.
I use an air popper, then I lightly spray the popcorn with a little olive oil so the Himalayan salt and a little onion powder (I don't use this in cooking, just on my popcorn) will stick to it. I brown bag this stuff to the movies! My friends think it's hilarious thankfully, and there's always a few stray hands dipping into my bag, so I must be doing something right.
Can't emphasise enough that this is a treat, and I did not do it in the first few years of being on the diet. But it was my choice to be super duper strict, and I don't know that I'd chose that path again.
You can order blue and purple popcorn online, I get mine delivered from an Amish farm in California.
COCONUT CREAM WITH BLUEBERRIES
Ingredients:
2 young Thai coconuts, meat scraped out and water separated
OR 2 cans of coconut cream/milk turned over and chilled overnight and 1/4 – 1/2 cup young Thai coconut water
optional
pinch salt (brings out the sweetness)
pinch raw vanilla powder (is fermented but a pinch was always fine for me)
Fresh blueberries as a garnish and extra quercetin boost
1/4 cup coconut nectar or your choice of liquid sweetener
Directions:
Place the young Thai coconut meat in a blender with the water, pinch of salt, and vanilla and process for about five minutes till smooth. You can also do this in a food processor.
If using canned milk, remove cans from the fridge and flip over. Open the can and scrape out the hard coconut cream and place in a blender with the rest of the ingredients.
Top with a few fresh blueberries and enjoy.
CAULIFLOWER FLORETS IN PESTO
Toss cauliflower florets in the following pesto sauce and roast at 400 F (200 C) for 15 minutes. Then take out, stir, and bake for another 10 to 15 minutes. Let cool a few minutes and enjoy.
Antihistamine Pesto Sauce
Ingredients:
1 cup basil leaves
1/4 cup olive oil (or other tolerated oil)
1-2 cloves garlic
1/4 cup pine nuts or almonds
salt and pepper
Directions:
Grab your blender's spice mill attachment if you have one; otherwise, use your food processor. Add the washed basil leaves, olive oil, garlic, and nuts. I was told pine nuts are alright histamine-wise, but I would advise trying a couple first unless you have had anaphylactic episodes – in which case, be safe and go nut free! Pulse the mixture until it's still a little coarse.
Because I'm most interested in food's healing properties, I'll often use holy basil instead of sweet/European varieties. Read all about holy basil here.
———————- REFERENCES ————————
http://lib.bioinfo.pl/pmid:8031259
http://www.ncbi.nlm.nih.gov/pubmed/16390172
http://www.functionalfoodscenter.net/files/50426782.pdf