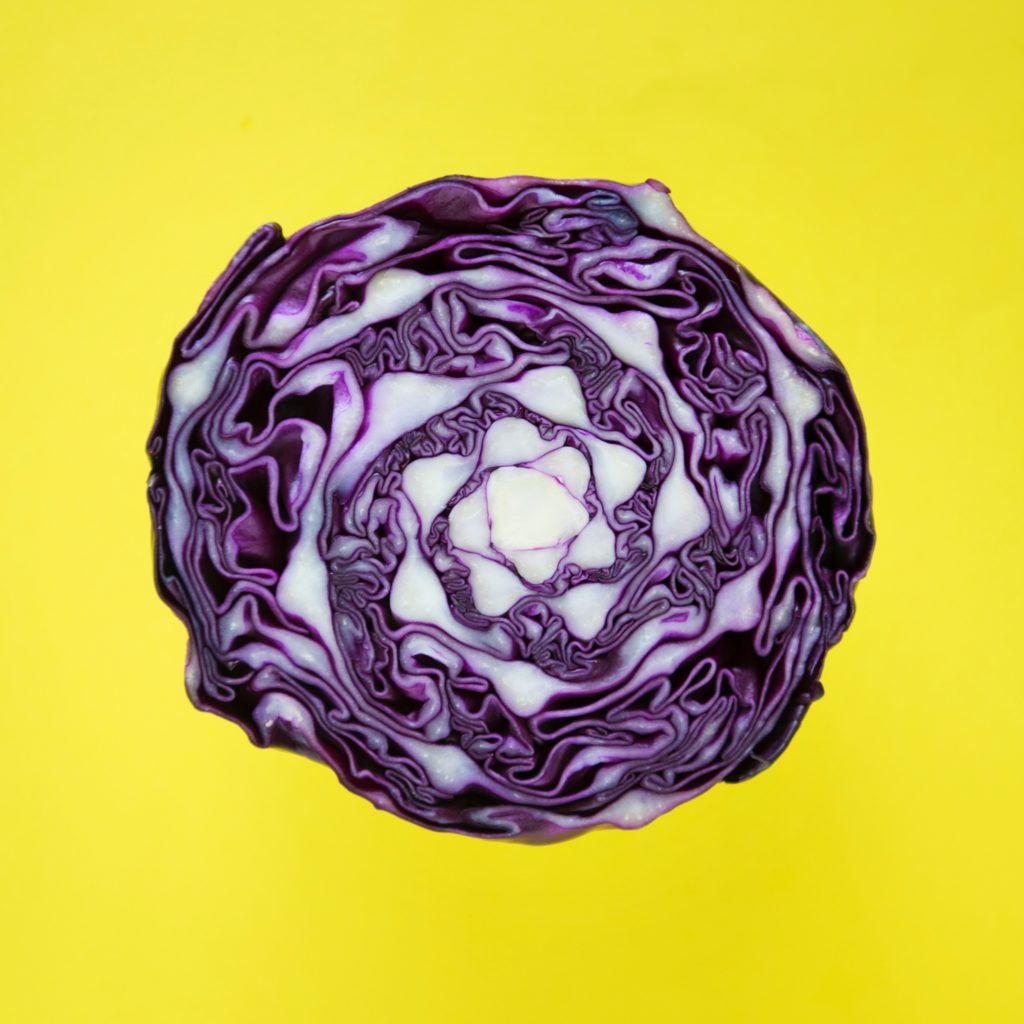 Summer is here, gardens are flourishing, and it's the perfect time to enjoy a wide variety of salads. With the right energy-dense, low histamine foods, salads can even be the main event. After all, sometimes it's just "too hot to cook." While some may be thinking, rabbit food? Is she serious? After all the fun foods I had to take out, now she's pushing salad on me.
You're absolutely right, I am.
Having antioxidants at every meal is really important for preventing histamine inflammation, and along with juicing, is largely responsible for my being able to add so many foods back to my diet.
ANTI-INFLAMMATORY SALAD
Yasmina's Notes: If you don't tolerate lemon juice, use your "sour" of choice. Add your favorite protein to make this salad a stand-alone entree.
INGREDIENTS
Mixed mesclun leaves

1 1/2 cup fresh blueberries
Turmeric Dressing
1/3 cup extra-virgin olive oil

2 Tablespoons apple cider vinegar

1 Tablespoons lemon juice

1 teaspoon turmeric

1 clove garlic, grated

1 teaspoons fresh grated ginger

1/2 sea salt

1/4 teaspoons freshly ground black pepper
DIRECTIONS:
Mix or shake together dressing ingredients. You can also blend them together if you want a smooth dressing. Serve or drizzle with dressing. Enjoy!
BRAISED RED CHICORY & FENNEL SALAD W/WATERCRESS
INGREDIENTS:
2 red chicory, cut into quarters
2 fennel bulbs, halved and sliced
1/2 cup watercress
1-2 cloves garlic
olive oil
lemon (or lemon thyme), squeeze
PREP: In a pan, heat a little olive oil. Sauté the garlic till fragrant, add in the chicory and fennel. Squeeze in a little lemon (or some lemon thyme leaves).
PEACHES, BASIL, AND RED ONION
Yasmina's Notes: If you don't tolerate lemon juice, use your "sour" of choice. Serve this over mixed greens along with grilled chicken to make a full meal.
INGREDIENTS:
3 peaches, sliced 1/2 inch thick

1/4 red onion, very thinly sliced

1/3 cup fresh basil (leaves torn if large)

Juice of 1/2 lemon

1/2 teaspoon coarse salt

Freshly ground pepper

1 Tablespoon extra-virgin olive oil
DIRECTIONS:
Toss peaches with red onion, basil, lemon juice, salt, and some pepper. Drizzle with olive oil.

FENNEL SALAD WITH MINT VINAIGRETTE
Yasmina's Notes: Sub the sugar with your favorite tolerated sweetener. If you don't tolerate lemon juice, use your "sour" of choice.
INGREDIENTS
1 large fennel bulb (or 2 medium bulbs)

1 1/2 teaspoons sugar

2 Tablespoons lemon juice

1/4 cup olive oil

1/2 teaspoon organic De Louis Dijon mustard (optional – higher histamine ingredient)

1/2 teaspoon salt

1 Tablespoons chopped fresh mint

2 teaspoons minced shallot or onion
DIRECTIONS:
In a blender combine lemon juice, shallot, mustard, salt, sugar, and mint. Pulse to combine.

While the blender is running, drizzle in the olive oil until emulsified.

Using a mandoline or knife, shave the fennel into 1/8 inch slices starting from the bottom of the bulb. Chop a few fennel fronds and toss with the salad.

Pour the marinade over the fennel and toss.
GINGER CILANTRO SWEET POTATO SALAD
Yasmina's Notes: If you don't tolerate lime juice, use your "sour" of choice.
INGREDIENTS
3 pounds sweet potatoes, peeled and cut into 1-inch cubes

¼ cup extra-virgin olive oil

3 Tablespoons lime juice

2 teaspoons grated fresh ginger

¾ teaspoon salt or more to taste

½ cup sliced scallions

½ cup chopped cilantro
DIRECTIONS:
Bring 2 inches of water to a boil in a pot fitted with a steamer basket attachment. Add sweet potato and steam until tender when tested with a fork, 15 to 20 minutes. Remove steamer basket and spread the potatoes out on a baking sheet to cool quickly about 15 minutes.

Whisk oil, lime, ginger, and salt in a large bowl. Add the potatoes, scallions, and cilantro and toss to coat. Refrigerate to cool completely, about 1 hour 20 minutes.
A FEW ADDED SALAD TIPS
Use mixed greens/salad as a base to lay pasta on.

Don't forget about red lettuce. It has added polyphenols due to the rich color.

Serve in individual bowls for European style.

Run romaine hearts through the food processor for a French chopped salad style.
WE CANNOT LIVE BY SALAD ALONE
Well, we could, but variety is the spice of life. If you'd like to go beyond salads and get other recipe ideas, check out my complete histamine reset with recipes and lifestyle strategies to balance histamine levels and get your body on the path to healing: 28-Day Histamine Reset.