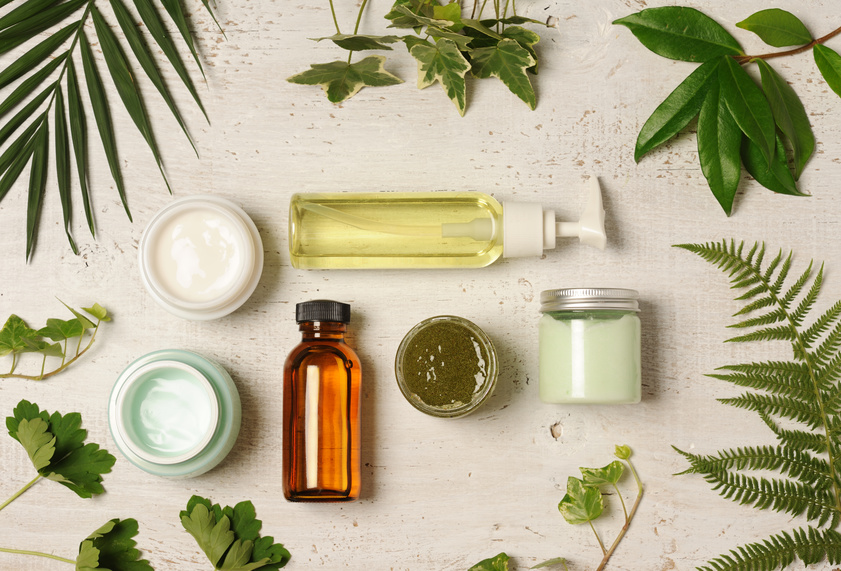 Here are my top choices for a natural anti-ageing boost that's also antihistamine and anti-inflammatory. For a time I was convinced that caring about something so shallow, as caring about the way I looked, had a place in my life. Thankfully I realised that there was a balance to be struck between slathering layers of chemicals onto myself, in an effort to feel a bit better, despite the health turmoil I was facing. Now I'm just excited that the mirror now reflects the happiness and contentment I feel.
Please remember even foods and natural products with antihistamine and anti-inflammatory benefits can be problematic.
Moringa Oil
I've been a mega fan of the moringa plant since discovering it in Bangkok. Nothing beats it as a moisturiser or balm for soothing cracked and upset skin. It has antihistamine and anti-inflammatory properties and makes an excellent make up remover. Moringa has anti-ageing benefits for the skin and may reverse UV damage. We can of course also use moringa powder in green smoothies.
Pomegranate seed oil

This fruit seed has incredible anti-ageing benefits relating to its encouragement of hyaluronic acid production, and cell turn over. It also happens to be a mast cell stabiliser (which means it can prevent histamine release). The good stuff is in the seeds and also in the skin. It's very high in sugar as a juice (which I don't recommend).Sea Buckthorn Oil
This antihistamine oil was found to prevent mast cells from releasing histamine into the bloodstream. It prevents UV damage, resolves acne resulting from inflammation, and treats hyper-pigmentation.
CLICK HERE FOR A FOUR WEEK HISTAMINE RESET WITH MEAL PLANNERS, STRESS RELIEF STRATEGIES & MORE
Broccoli seed oil
This as always been my go to styling product. I have very, very, curly hair, that required ample amounts of silicone based styling oils. Now that's all in the past of course. I had read years ago that this oil mimics silicone when applied to hair, and yup, it's a total frizz fixer. It's actually even better at it that the synthetics.
According to Dr. Axe, this oil prevents UV damage from the sun, and is high in linoleic acids, which promotes ceramide synthesis. These regulates skin cells and plump up the skin. This oil is also rich in sulforaphane, an incredibly healing compound that acts as an antihistamine.
Kudzu and probiotic
This Japanese root can be found at most health food stores and online. It's tradiitonally used in foods and make up. When mixed with a probiotic, in one study Bifidobacterium Breve was used, it boosts hyaluronic acid (HA) production as effectively as topically applied Retin-A (retonoic acid). HA is what doctors use to plum lips and faces with. I've been using this mixture for quite some time and love it.
Don't forget, my ebooks are full of recipes made up of the foods with antihistamine and anti-inflammatory properties.
You'll find recipes full of foods with antihistamine and anti-inflammatory properties my books Anti-Recipes and The Anti-Cookbook
——-REFERENCES——
Mahajan, S G, and A A Mehta. "Inhibitory Action of Ethanolic Extract of Seeds of Moringa oleifera Lam. On Systemic and Local Anaphylaxis." Journal of immunotoxicology., U.S. National Library of Medicine, Oct. 2007, www.ncbi.nlm.nih.gov/pubmed/18958739. Accessed 11 Sept. 2017.
Wen, K C, et al. "Comparison of Puerariae Radix and its hydrolysate on stimulation of hyaluronic acid production in NHEK cells." The American journal of Chinese medicine., U.S. National Library of Medicine, www.ncbi.nlm.nih.gov/pubmed/20128051. Accessed 11 Sept. 2017.
Ali, Atif, et al. "Enhancement of human skin facial revitalization by moringa leaf extract cream." Advances in Dermatology and Allergology/Postȩpy Dermatologii i Alergologii, Termedia Publishing House, May 2014, www.ncbi.nlm.nih.gov/pmc/articles/PMC4112252/. Accessed 11 Sept. 2017.
Price, Annie. "Meet Your New Wrinkle Fighter: Broccoli Seed Oil's Sulforaphane Up-Regulates Enzymes that Protect Skin Against UV Radiation." Dr. Axe, 5 Sept. 2017, draxe.com/broccoli-seed-oil/. Accessed 11 Sept. 2017.
Rédei, D, et al. "Bioactivity-Guided Investigation of the Anti-Inflammatory Activity of Hippophae rhamnoides Fruits." Planta medica., U.S. National Library of Medicine, www.ncbi.nlm.nih.gov/pubmed/28662529. Accessed 11 Sept. 2017.