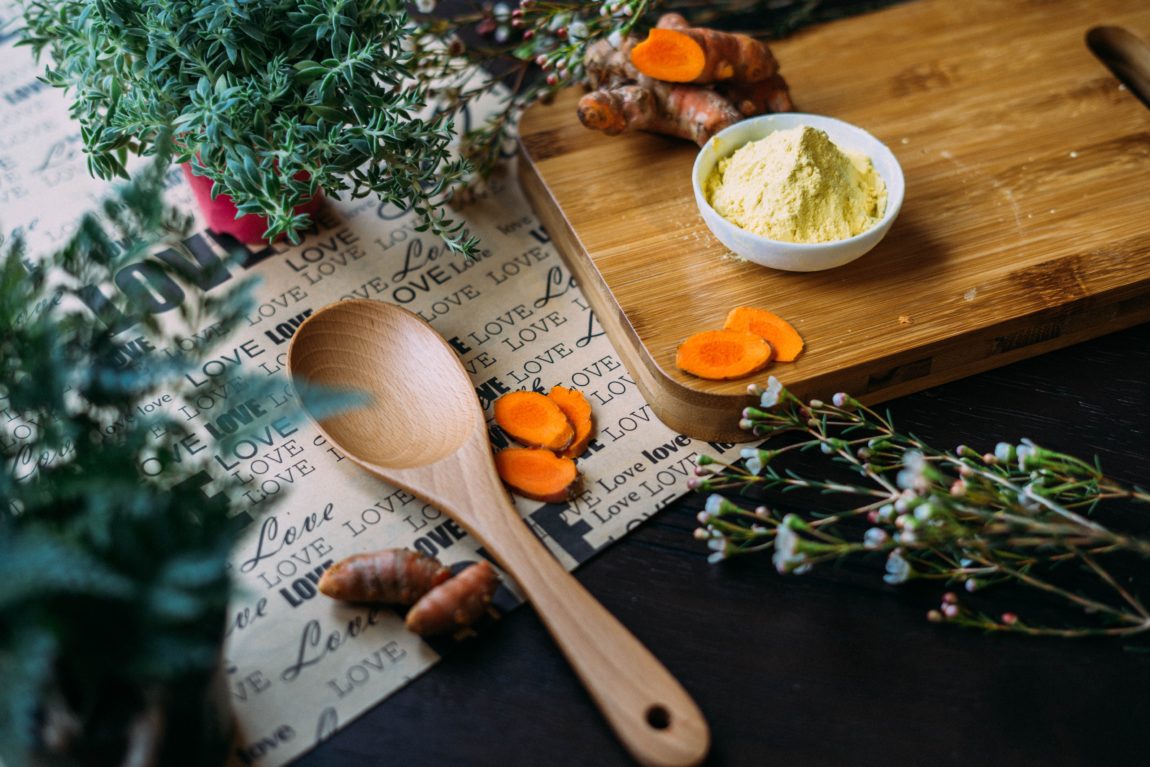 It seems like Ayurvedic Medicine has an abundance of antihistamine herbs to choose from. Holy Basil is one of my favorites for histamine intolerance. But have you heard of Vasaka or Pippli? Both these herbs have mast cell stabilising properties, which can help prevent histamine release.
AYURVEDIC MEDICINE
Ayurvedic Medicine is the traditional medicine of India. Its approach to health involves preventing unnecessary suffering and promoting living a long and healthy life. Foods and herbs have a large part in Ayurvedic treatment and prevention. In fact, Ayurvedic Medicine is almost a precursor to the modern-day concept of Functional Medicine, as it focuses on finding the root cause of illness and dysfunction and emphasizes restoring and maintaining balance in the body through the use of medicinal herbs. The word "Ayurveda" is Sanskrit for "The Science of Life" and refers to the balance Ayurvedic Medicine seeks to bring to all aspects of a person's life: body, mind, & spirit.
There are about 15,000 medicinal herbs in India, and about half of them have been used for curing different illnesses. Ayurvedic herbs can be prescribed and used either solo or as a part of a blend or "polyherbal formulation." These blends often combine herbs known to work synergistically to get the desired effect. Some of the more commonly used Ayurvedic herbs include Ashwagandha, Bacopa, Chicory, and the more recently popular ingredient, tiger nuts. However, there are many, many more. Just a couple of the less well known Ayurvedic herbs which also just happen to be healing for histamine sufferers include Vasaka and Pippli.
VASAKA
Vasaka (Adhatoda vasica) is a common shrub in India that is also known as Malabar nut, adulsa, adhatoda, vasa, and many others. Studies on the leaf of this plant have shown it to be highly anti-inflammatory, anti-oxidative, anti-allergic, cough suppressing, anti-asthmatic, and generally good for the lungs. Since many of those things go along with either chronic histamine intolerance or an acute histamine reaction, it may be one to discuss with your doctor or practitioner. Vasaka is particularly rich in luteolin, which is related to quercetin, and is present in most of the foods I eat daily.
Vasaka was used as a part of an Ayurvedic herbal formulation along with Curcumin (Curcuma longa), Bharangi root (Clerodendrum serratum), Kantakari (Solanum xanthocarpum), and Pippli (Piper longum), discussed below. This formulation is used to treat bronchial asthma and allergic (read histamine) disorders. In an animal study, this formulation was effective for significantly reducing the death of rats from anaphylactic reactions after exposure to a trigger. This herbal blend protected mast cells and suppressed the production of IgE antibodies which would otherwise cause mast cell degranulation. The researchers concluded that this formulation showed "significant anaphylactic activity". Please remember, these are rats, not humans. I've personally found that remedies that can be cooked with are the best I've tolerated. Vasaka is available as a powdered leaf, which you can just consume in a little water (fast, as it's bitter).
PIPPLI / PIPPALI
Pippli (Piper longum) or "long pepper" is a tropical climbing plant that grows throughout India. It is related to the good old black pepper that sits on your dining room table. Pippli is used for conditions like coughs and bronchitis, asthma, and other types of inflammation. In fact, in an animal study that compared the oral intake of the Pippli essential oil to Ibuprofen, the Pippli oil had a stronger anti-inflammatory effect than the Ibuprofen. Since Ibuprofen has a negative effect on the gastrointestinal system (altering your microbiome), I'd rather take the Pippli.
An extract from Pippli was shown to reduce histamine in a study of guinea pig cells and in mice with seizures. It is also found in a few different Ayurvedic formulations that are used for allergies and/or inflammation. If the regular black pepper isn't spicy enough for you (or causes reactions), check out Pippli/long pepper as an alternative seasoning. You're most likely to find it at an Indian supermarket. You may find it called Pippali instead. Pippli or Pippali is the main spice used in traditional recipes for the Pakistani dish, Nihari, which is a stew made from slow-cooked meat shank and marrow. Other spices in this dish may be turmeric, coriander, ginger, and garlic, but there are many variations. If you eat meat, you may want to check out a Nihari recipe with plenty of antihistamine spices.
You can season your food and lower histamine, too.
————REFERENCES—————
Gohil, P. V. & Mehta, A. A. (2011). "Evaluation of Mast Cell Stabilizing and Anti-Anaphylactic Activity of Polyherbal Formulation." Advances in Biological Research, 5(6), 304-308.
Kaushik, D., Rani, R., Kaushik, P., Sacher, D., & Yadav, J. (2012). "In vivo and in vitro antiasthmatic studies of plant Piper longum linn." International Journal of Pharmacology, 8(3), 192-197. http://dx.doi.org/10.3923/ijp.2012.192.197
Kumar, A., Panghal, S., Mallapur, S. S., Kumar, M., Ram, V., & Singh, B. K. (2009). Anti Inflammatory Activity of Piper longum Fruit Oil. Indian Journal of Pharmaceutical Sciences, 71(4), 454–456. http://doi.org/10.4103/0250-474X.57300
Parasuraman, S., Thing, G. S., & Dhanaraj, S. A. (2014). Polyherbal formulation: Concept of Ayurveda. Pharmacognosy Reviews, 8(16), 73–80. http://doi.org/10.4103/0973-7847.134229
Rogers, M. A. M., & Aronoff, D. M. (2016). The Influence of Nonsteroidal Anti-Inflammatory Drugs on the Gut Microbiome. Clinical Microbiology and Infection : The Official Publication of the European Society of Clinical Microbiology and Infectious Diseases, 22(2), 178.e1–178.e9. http://doi.org/10.1016/j.cmi.2015.10.003
Sayin, I., Cingi, C., Oghan, F., Baykal, B., & Ulusoy, S. (2013). Complementary Therapies in Allergic Rhinitis. ISRN Allergy, 2013, 938751. http://doi.org/10.1155/2013/938751